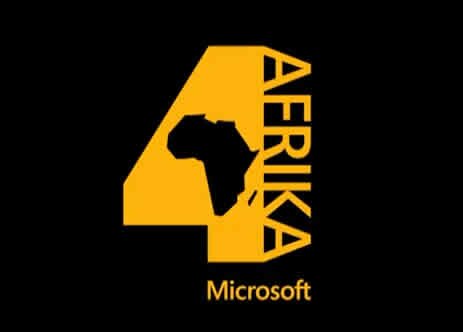 Microsoft has announced the appointment of four youth members to its 4Afrika initiative's Advisory Council, in a bid to ensure the vast youth demographic and the difficulties facing this group across the continent are properly represented.
HumanIPO reported in October on the formation of the council, which is headed by former Tanzanian president Benjamin Mkapa and will meet twice annually, tasked with guiding strategic investments and ensuring the initiative remains aligned with the continent's development goals.
Microsoft said the latest appointments are critical given the youth demographic's increasing innovative contribution to finding solutions to local problems, such as unemployment, education and access to technologies.
"The information and communications technology (ICT) field is not only redefining how we conduct our major businesses on the continent, it is increasingly improving the efficiency of critical support services, such as education, health, and disaster mitigation and management. The young demographic is playing a big role in integrating new solutions to these services, and this has helped create new industries and employment opportunities," said Mkapa.
"The Microsoft 4Afrika Initiative will be critical in defining a framework that other global and indigenous organizations in the ICT space can adopt to leverage this emerging space and promote economic development in Africa. We are excited about the induction of the new 4Afrika Advisory Council youth members because it helps the initiative stay true to the spirit of youth, enterprise and innovation."
Rwandan entrepreneur Akaliza Keza Gara – founder of multimedia company Shaking Sun, mentor at technology hub kLab in Kigali, and a member of Girls in ICT Rwanda – is one of the four appointees, alongside journalist-entrepreneur Chude Jideonwo of Nigeria, who participates in a range of social initiatives and was recently named a Global Shaper by the World Economic Forum (WEF).
Moroccan entrepreneur Tayeb Sbihi was selected based on his extensive experience of the telecoms and telecoms services market in Morocco and across Africa.
Cameroonian Olivia Mukam is the fourth youth advisor to be appointed, following her extensive non-governmental work in both waterborne disease prevention and training youth with business skills.
"I'm very excited to be joining the council as a youth leader. I look forward to meeting the rest of the members and exchanging ideas," Sbihi said.
"We all come from different fields and countries, which helps create richness. Our skills complement each other, and we bring different insights, be it technological, political, environmental or social. We represent a good mix, and we'll work together to do something good."
The youth advisors were selected from among a number of global youth leadership programmes, including the African Leadership Network, the African Leadership Initiative, the Desmond Tutu Leadership Fellowship Program, the WEF's Forum of Young Global Leaders, and United States (US) President Barack Obama's Young African Leaders Initiative.
"Africa has a relatively young population. This can be either a curse or a blessing. The aim of our 4Afrika Initiative is to unleash the potential of Africa's youth. Our ambassadors will guide us as we strive to achieve this goal," said Mteto Nyati, vice chair of the Microsoft 4Afrika Advisory Council.