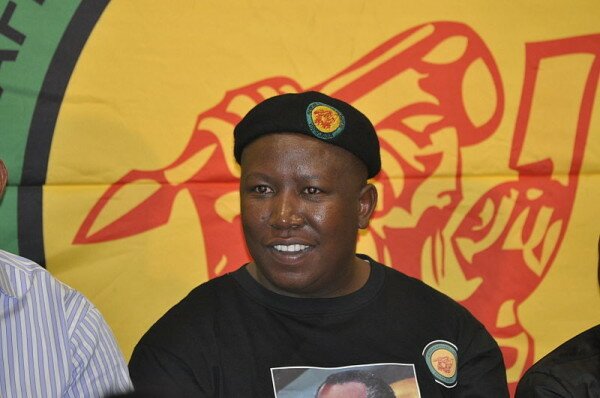 EFF leader Julius Malema (CC image courtesy of Gary van der Merwe)
South African political party the Economic Freedom Fighters (EFF), led by Julius Malema, has unveiled its manifesto ahead of the May 7 election, promising better broadband in educational institutions and the provision of computer labs in schools.
HumanIPO has reported recently on the manifesto launches of the ruling African National Congress (ANC), which is aiming to provide all South Africans with free Wi-Fi services, and the Democratic Alliance (DA), which has promised a new regulatory framework for ICT, the breakup of state-owned monopolies and support for startups and entrepreneurs.
In its own manifesto, the EFF promised to provide South African schools with broadband connectivity, tablet PCs and laptops.
"The EFF government will use existing capacity to provide high speed and quality broadband to all schools and all institutions of higher learning in South Africa," the manifesto said.
"The EFF government will embark on a programme of providing libraries, internet, laboratories and computer labs, particularly to rural schools."
In contrast to the DA's stated desire for privatisation of state-owned entities such as the South African Broadcasting Corporation (SABC) and Telkom, the EFF, which is a socialist party with a commitment to nationalisation, said it would retain total control of such entities, though it promised to change the way in which they are run.
"The EFF government will democratise the running of all existing state owned enterprises (SOEs), instituting a model of greater worker ownership and control of the enterprises, instead of the boards that current run SOEs in a similar way private companies are run," it said.
"The EFF government will prescribe clear and concrete developmental mandates and objectives to all state owned enterprises, which will be gauged by their ability to deliver quality services and goods, the number of jobs they create, and the speed at which they expand the qualitative and quantitative capacity to provide better services."
It is also a declared policy of the EFF to abolish e-tolling in Gauteng should the party be elected.