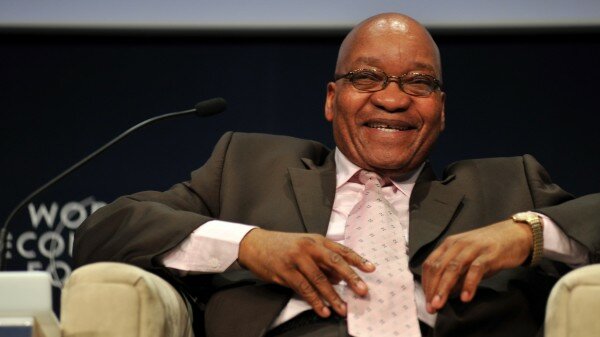 President Jacob Zuma. CC image courtesy of the World Economic Forum.
President Jacob Zuma announced on Saturday the African National Congress (ANC) is aiming to provide all South Africans with free Wi-Fi services, in line with the party's aim to provide 90 per cent of South African communities with broadband connectivity by 2020.
Zuma was speaking at Mbombela Stadium in Nelspruit, Mpumalanga, at the launch of the party's manifesto ahead of elections later this year.
The manifesto states the "government will support and develop free Wi-Fi areas in cities, towns and rural areas" in order to "impact fundamentally on the economy and the connectivity of our people".
The proposed upgrade seeks to provide "substantial and superfast broadband capacity".
HumanIPO reported last month the Department of Communications (DoC) had gazetted its National Broadband Policy, Strategy and Plan, which aims to provide the vast majority of South Africans with internet connections.
"The overall goal is to achieve a universal average download speed of 100 mbps by 2030," a government statement said at the time.
Democratic Alliance (DA) national spokesperson Mmusi Maimane reacted to the manifesto by saying Zuma "provided a long list of programmes that have already been already announced or implemented".
According to a 2013 report by the United Nations Broadband Commission, 26 per cent of South Africans have access to mobile broadband, while 2.2 per cent of the population makes use of fixed line broadband.
Vast numbers of free Wi-Fi initiatives have already been initiated by the private sector. Companies including G-Connect, Sabinet and MWEB have sought to provide feasible opportunities for South Africans to enjoy complimentary internet connections in certain areas, while Alan Knott-Craig Jr's non-profit Project Isizwe has rolled out free W-Fi in the City of Tshwane.