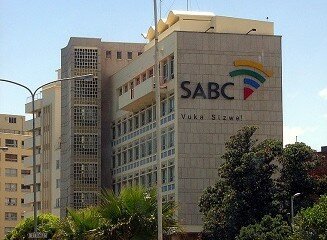 CC image courtesy of Zaian.
Members of the South African Communications Workers Union (CWU) have called for the resignation of public protector Thuli Madonsela following the publication of her report finding extensive irregular conduct by the acting chief operating officer (COO) of the South African Broadcasting Corporation (SABC) Hlaudi Motsoeneng.
HumanIPO reported last week Madonsela's report said Motsoeneng fraudulently misrepresented his qualifications to secure his position at the SABC, and while in the position gave himself irregular salary increments, caused the unwarranted dismissal of some employees, and caused others to act unlawfully.
A group of CWU members – dubbed the "Hlaudi Motsoeneng Coalition" – said the group rejects Madonsela's report and called for the public protector's resignation.
The coalition said it would organise marches calling for Madonsela's resignation or immediate dismissal.
"For now, we will organise massive marches against her. Rest assured, this is the year for her to vacate office. It's just a question of which month. This year we will also prepare a farewell party for her," CWU spokesperson Thami Mzileni said, reports the Mail & Guardian.
The coalition accused Madonsela of being a "mouthpiece" for opposition party the Democratic Alliance (DA), saying her allegedly biased reporting is an abuse of power.
"We just want justice in the interests of the working class. This is not about Hlaudi as an individual. This is about the extreme abuse of power to deliver a certain agenda," Mzileni said.
"It is clear that her investigations are subjective. She must prove what I'm saying is wrong. Her views are Helen Zille's views – the views of the white monopoly capital who ensure they maximise profits at our expense."
The DA has repeatedly criticised the SABC, saying it has become "dysfunctional", and the party's Communications Policy called for it to be broken up into multiple commercial entities and questioned whether there is any need for a state broadcaster at all.
"The public protector speaks as if she is the voice of the voiceless and whatever she says, goes. But her office doesn't have power over anybody. She makes recommendations," Mzileni said.
He said the coalition would soon release an "action plan" for demonstrations.