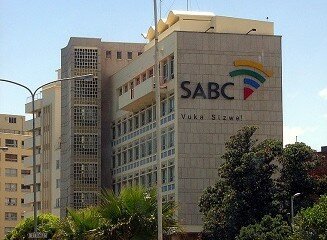 CC image courtesy of Zaian.
The chairperson of the board of the South African Broadcasting Corporation (SABC) Zandile Ellen Tshabalala has filed a labour dispute affidavit against chief financial officer (CFO) Gugu Duda, asking for his dismissal after public protector Thuli Madonsela found she had been irregularly appointed.
HumanIPO reported last week the public protector had found irregular employment practices, massive financial losses and unlawful conduct at the state broadcaster, mainly focused around the conduct of acting chief operating officer (COO) Hlaudi Motsoeneng.
The report, however, also stated the appointment of Duda – who was said to be the choice of former communications minister Dina Pule and was suspended last year over allegations of financial irregularities – had been irregular, and the Mail & Guardian has now reported Congress of the People member of Parliament (MP) Juli Kilian told parliament this week Tshabalala's affidavit had been filed in the Commission for Conciliation, Mediation and Arbitration (CCMA) pre-dismissal arbitration hearing against Duda on Monday.
The submission is "an employer's plea in aggravation" and follows a "ruling on substantive guilt" made in December by commissioner Kenny Mosime at a pre-dismissal arbitration hearing.
Duda has denied any wrongdoing.
(SABC) is not in crisis, and will seek legal advice regarding the damning recently published public protector's report, according to the SABC board chair.
Tshabalala has previously denied the SABC is in crisis following the publication of the report, though it is yet to formally respond to it.
"We would like to assure the public and all our stakeholders that the SABC is not in a crisis and that we will continue to fulfil all the obligations that we have committed to," she said.