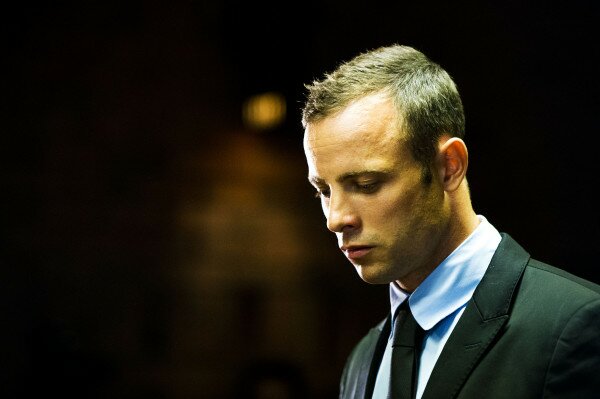 South African paralympian Oscar Pistorius. Image provided by MultiChoice.
OpenView HD has followed MultiChoice in launching a channel dedicated to broadcasting the Oscar Pistorius trial, which begins on Monday, March 3.
The channel – "Trial TV: The State vs Oscar Pistorius" – will run on OpenView HD channel 119, and comes after the court ruled the trial could be broadcast live using hanging spy cameras.
Pistorius is accused of murdering his model girlfriend Reeva Steenkamp on February 14 last year, and OpenView HD competitor MultiChoice has already launched a dedicated pop-up channel – "The Oscar Pistorius Trial – A Carte Blanche Channel" – to cover the events, with former OJ Simpson defence attorney Robert Shapiro, American forensic experts and police consultants to hit television shows set to feature.
OpenView HD said the channel will offer viewers live court proceedings from 10am to 4pm, with court proceedings repeated on the channel throughout the schedule.
Maxwell Nonge, managing director of Platco Digital, the e.tv sister company that owns OpenView HD, said: "OpenView HD is pleased to be able to broadcast the Oscar Pistorius trial live on our platform. The decision to provide our viewers access to information of public interest is in line with our commitment to afford OpenView HD viewers with as broad a range of programing as we have at our disposal."
Monde Twala, e.tv head of channels, said: "There has been a lot of interest around the Oscar Pistorius case amongst our viewers, therefore, we would like to afford our viewers the opportunity to witness and follow the trial of Oscar Pistorius as it happens."