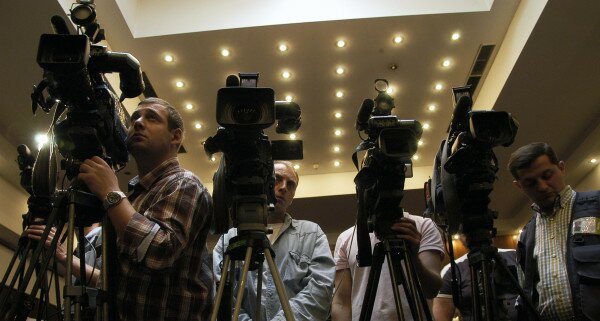 CC image courtesy of Congress of local and regional authorities on Flickr
The murder trial of South African paralympian Oscar Pistorius is to be broadcast live, using hanging spy cameras, the court has ruled.
HumanIPO reported last week the judge hearing arguments for and against the live broadcasting of the trial adjourned the court in order to consider the application before ruling on the matter.
The lawyer for MultiChoice had argued live broadcasting would ensure the unfiltered coverage of the trial, with no room for media distortion of the case.
Pistorius' lawyer opposed live broadcasting, saying it would infringe upon the right to a fair trial and compromise the reliability of witness' evidence.
Judge Dunstan Mlambo today ruled in favour of live broadcasting of the trial, saying open justice is a "noble" idea and the live showing of a "celebrity" trial may dispel some of the public misconceptions about the justice system in South Africa.
Mlambo authorised the installation of state-of-the-art hanging spy cameras in the courtroom, which MultiChoice had argued would ensure the least disruptive broadcast of the trial.
The judge said opening arguments, expert evidence – including police evidence – as well as the testimony of consenting witnesses can be broadcast.
HumanIPO reported last month MultiChoice announced the launch of a dedicated pop-up channel to provide 24 hour coverage of the trial.
"This is a landmark moment. We are delighted DStv subscribers will be able to follow the trial, daily – A Alberts Head of Content Multichoice," tweeted the Oscar Trial Channel.
However, certain limitations have been placed on broadcasting, including that no close-up filming may take place, and no personal discussions may be filmed. Broadcasting can also only occur while court is in session.
Nonetheless, MultiChoice and Primedia may broadcast all audio coverage without the limitations imposed on the visual coverage.
With regard to print media, Mlambo allowed two cameras to take still photographs during the trial, although no flash photography is permitted.
The court has also ordered all coverage – visual, audio and still images – to be made available to anyone requesting access free of charge.