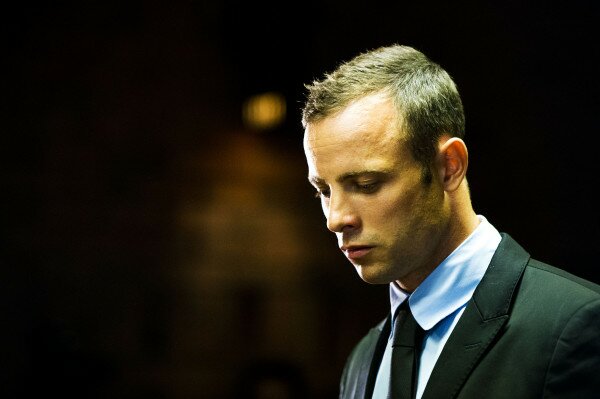 South African paralympian Oscar Pistorius. Image provided by MultiChoice.
Judge Thokozile Masipa went "too far" when prohibiting live media coverage of the pathologist's testimony in South African paralympian Oscar Pistorius' trial, according to lawyer Dario Milo of Webber Wentzel in a television interview.
HumanIPO reported earlier this week Mapisa had banned live broadcast and tweeting of the testimony of pathologist Gert Saayman, who requested his evidence not be reported as reporting of the "graphic details" would undermine the "dignity of the deceased", harm the rights of the family and friends of the victim, and go against the "morals of society".
Broadcasting and tweeting have since been reinstated, but Milo took exception to the decision.
"Unfortunately in my view that was a decision that, with respect, went slightly too far because it misunderstood the nature of Twitter as a court reporting tool used by journalists," he said on DStv's Channel 199, MultiChoice's dedicated channel for coverage of the trial.
"There's very little to distinguish between live tweeting, for example, of the evidence and then 15 or 30 minutes later summarising the evidence in the form of a broadcast or reporting back to one's listeners/readers/viewers," he said.
Last month, a South African court ruled the Pistorius trial was to be broadcast live, with Judge Dunstan Mlambo saying open justice is a "noble" idea and the live showing of a "celebrity" trial may dispel some of the public misconceptions about the justice system in South Africa, though certain limitations were applied, including that witnesses could decline to be filmed if they so wished.
A lawyer for MultiChoice had argued live broadcasting would ensure the unfiltered coverage of the trial, with no room for media distortion.
However, Pistorius' lawyer opposed live broadcasting, saying it would infringe upon the paralympian's right to a fair trial and compromise the testimony of the witnesses.