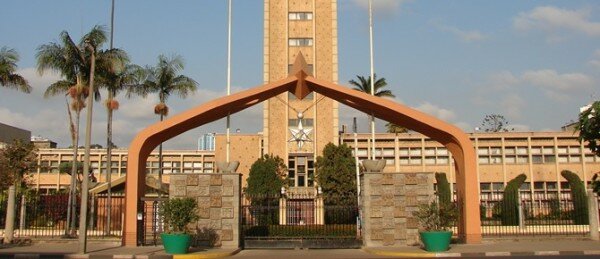 Image courtesy of parliament.go.ke
The Kenyan parliament's Education, Science and Technology committee has said it is preparing a motion to censure Jacob Kaimenyi, cabinet secretary for Kenya's Ministry of Education, for withholding information on the procurement of devices for the government's flagship laptops for schools programme.
HumanIPO reported yesterday the Public Procurement Administrative Review Board (PPARB) had revoked the award of the tender for the supply of 1.3 million laptops to Indian firm Olive Telecommunications, excluding the firm from the tender process for not meeting tender requirements.
Business Daily reports reports the committee is now preparing to censure Kaimenyi for his role in the cancelled tender, with members of parliament (MPs) asking president Uhuru Kenyatta to sack Kaimenyi for misleading the committee and withholding information.
"The committee raised serious concern with regard to the procurement process and yet the cabinet secretary in his characteristic arrogance and without regard to our concerns went ahead to award the contract," said MP Jared Opiyo in a statement by members of the committee.
Kaimenyi had been a supporter of Olive during the tender, which will now be awarded to either Hewlett-Packard (HP) or Haier Group, the other two bidders.
"We wish to thank the board for saving billions of taxpayers' money, which would otherwise have gone to waste. As a committee, our earlier position with regard to this tender has been vindicated," Opiyo said of the PPARB's decision.
Seven MPs accompanying Opiyo accused Kaimenyi of failing to provide the committee with a due diligence report on Olive, with Laikipia West MP Mutahi Kimaru accusing the ministry of concealing important information.
"When we raised these issues we saw the principal secretary Kipsang Belio fumbling especially on the question on due diligence. There seemed a great haste to award this tender. Training of teachers was undertaken for three days and we wonder why they spent the money prior to awarding of tender," he said, saying there was evidence suggesting corruption in the award of the tender.
Mbooni MP Kisoi Munyao urged Kenyatta to sack Kaimenyi.
"The President should not wait, but sack Prof Kaimenyi for recklessly handling the laptop tender where government has already spent money on the tendering process. He must go to serve as a warning to others that they must take responsibility."