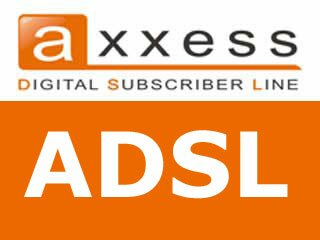 South African internet service provider (ISP) Axxess has announced it has dropped its capped ADSL top-up prices.
Axxess said prices had been reduced from ZAR19 (US$1.80) to ZAR7 (US$0.65) per gigabyte when topping up on a capped ADSL account.
"This service has no prioritisation of any traffic. In other words; unshaped is a better, faster connection," the company said on its website.
Axxess is not the only ISP to have reduced the price of capped ADSL top-ups recently, with Afrihost announcing a price reduction of 83 per cent, from ZAR29 (ZAR2.70) to ZAR5 (US$0.46) per gigabyte
HumanIPO reported earlier this week Afrihost had also halved its unshaped ADSL prices, the second price cut in six months.