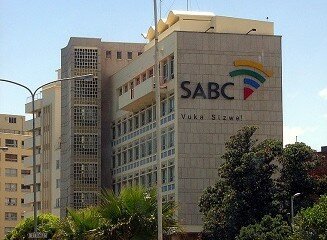 CC image courtesy of Zaian.
South African communications minister Yunus Carrim has confirmed in an answer to a parliamentary question no advertisement has yet been posted to replace Hlaudi Motsoeneng as chief operating officer (CEO) of the South African Broadcasting Corporation (SABC).
HumanIPO reported in February the public protector released the findings of her investigation into matters at the SABC, concluding the appointment of Motsoeneng was irregular and based on fraudulent claims by him as to his education and qualifications.
The public protector also found Motsoeneng had granted himself numerous salary increments, caused the unwarranted dismissal of multiple employees of the SABC, and had caused other employees to participate in unlawful and irregular conduct.
The report called upon Carrim to replace Motsoeneng within 90 days of the publication of the report on February 17.
Shadow minister of communications for the opposition Democratic Alliance (DA) Marian Shinn said Carrim has now confirmed no advertisement of the role has been posted in the past year, despite promises the recruitment process would begin before the end of 2013, and contrary to the order of the public protector.
"This means that controversial acting COO Hlaudi Motsoeneng is likely to remain at the helm for some time," Shinn said.
She said she has requested Carrim acts to find a suitable replacement for Motsoeneng as per the public protector's order.
"I have written to Minister Carrim again asking him to instruct the SABC Board to immediately suspend Mr Motsoeneng pending an enquiry and decision on his departure from the corporation. I asked for Mr Motsoeneng's suspension and replacement with a crisis management team when the public protector's report was initially released," Shinn said.
The shadow minister highlighted Carrim's legal responsibility as representative of the shareholder (the state) to ensure action is taken in protection of the state's asset, in line with numerous statutory provisions.
"I urge Minister Carrim, with the backing of his Cabinet colleagues, to excise the destructive leadership at the broadcaster before the damage becomes terminal," Shinn said.