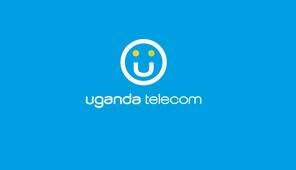 Stephen Kaboyo is the new chairman of the board of directors of Uganda Telecom (UTL) following the resignation of his predecessor Dr Ben Mbonye.
Also joining the board are Stewart Simpson, group legal officer of parent company LAP GreenN, Joanne Roche, Group HRAO, and Kalid Tarepolisi, strategic projects director.
"We are delighted to welcome Stephen Kaboyo as chairman of the UTL board and would like to thank Dr Ben Mbonye for his service," said Wafik Shater, LAP Green chief executive officer (CEO).
"Dr Mbonye has done a great job in the challenging role of UTL Chairman for the few years and we wish him success in his future, we are also confident that the experience and expertise from Mr Kaboyo and the new board members will be very valuable for our organization and that we are confident that they will continue bringing the necessary changes to take UTL to the highest standards of quality."
A graduate of McPherson College and other business schools around the world, Kaboyo is an ex-Central Bank executive and the proprietor of Alpha Capital Partners.
"UTL has great potential for growth throughout Uganda," said Kaboyo. "We will need to evaluate our growth areas and continue the massive push for all round improvement in performance for our customers as we continue to reposition the company."
HumanIPO reported earlier this year competition in the Ugandan telecoms industry was expected to surge with a surge in demographics and rise in disposable income.
UTL moved to counter the competition with the appointment of new management team from Airtel.