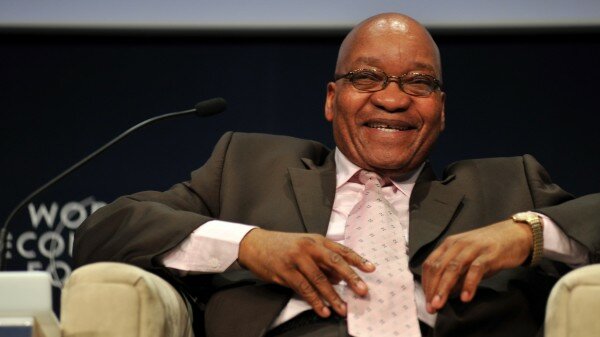 President Jacob Zuma. CC image courtesy of the World Economic Forum.
The leader of South African opposition party the Democratic Alliance (DA) Helen Zille says president Jacob Zuma has turned down her challenge to a live televised debate ahead of the country's May elections.
HumanIPO reported last week Zille in an open letter challenged Zuma to a televised debate, which would have been the first of its kind in South Africa since Nelson Mandela debated FW De Klerk ahead of the 1994 election.
Televised debates have been becoming more common across Africa in recent years, with HumanIPO reporting last year on Kenya's first televised election debate, while Ghana and Sierra Leone held their first debates in 2012 and Malawi is set to hold them this year.
However, in a statement Zille has said Zuma has rejected her calls for a debate, which he said proved "he is running scared in this election".
"He turned down my request, made last week in an open letter, to hold a televised presidential debate about the jobs crisis," she said.
"By refusing to debate with me, he is conceding at the outset of the election that he has no solutions to the biggest problem in South Africa. It is not that he will not debate me on jobs, it is that he has very little to say to defend his record."
Zille said the president had missed an opportunity to explain how the government would "reverse the country's economic decline and get millions of people into work".
"President Zuma is running scared. He knows that DA will create the same ladders of opportunity if we win office in Gauteng and other provinces. It is time for the voters to pass their verdict on a president who refuses to defend his record."