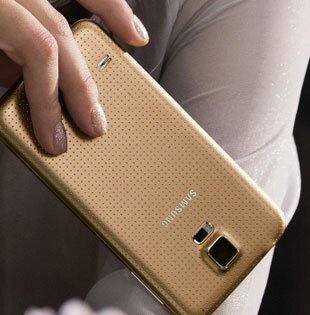 South Africa's First National Bank (FNB) will offer the Samsung Galaxy S5 as part of its smart device portfolio, adding to the already extensive list of devices available to FNB customers.
The smartphone can be ordered from the FNB website or by SMS from April 11, 2014.
"Samsung's key launch focus was on innovating the mobile device through its extended peripherals. Merged with a lot of the same robust features available on its previous model, the new model includes the fingerprint scanner for security as well as an infrared reader which can be used for diagnostics in healthcare," said Kartik Mistry, head of Smart Devices at FNB.
"For the photography enthusiast the S5 offers a 16 megapixel camera, and has functionality that provides similar images to a single-lens reflex (SLR) camera."
Customers can expect delivery of the device within five to seven days, while those who wish to physically purchase the smartphone can do so at dotFNB branches.
"To date, a total of 9,400 Samsung S4 devices have been sold through the FNB smart device offer and we expect that the uptake on the S5 will be similar if not quicker," Mistry said.
HumanIPO reported last month FNB had launched an interactive gesture-based communications system in its dotFNB store at Canal Walk, Cape Town, allowing customers and non-customers to interact with the company after hours and from outside of its premises.