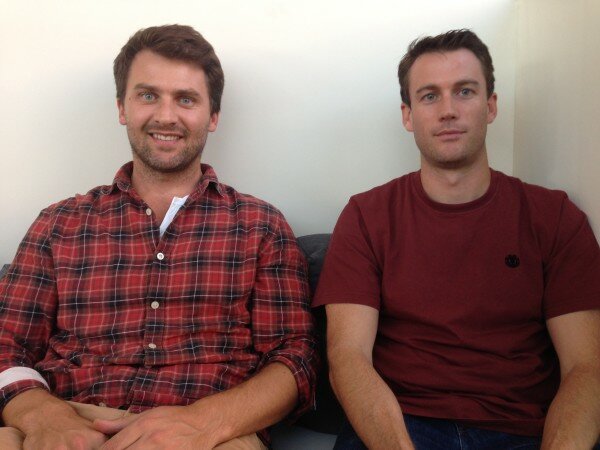 Image property of HumanIPO
South African startup GraphFlow is providing recommendation facilities to both online and offline retailers, driving a company's revenue and interactions as well as delivering customised shopping experiences to consumers.
GraphFlow, started by Nick Pentreath and Robert Elliott at the beginning of 2013, uses data relating to the interaction of products and a client's customers to deliver a plug-and-play recommendation and 'similar items' platform for a monthly subscription fee.
Access to these services has been limited, particularly for smaller businesses, with Amazon and Netflix driving the recommendations market.
"Netflix drives 75 per cent of its traffic through its website through recommendations, and Amazon is about 35 per cent," said Elliot.
"A person views Product X, or rates Product X, or buys Product X. Those are all behaviours that infer preference. We take all of that data and we model it in the context of that person and that product within the population of all the [client's] customers and products," he said.
"[This] essentially serves intelligent recommendations of two types. One is user recommendations, so for a person what are the most relevant products to perhaps buy next; and the other is similar items."
Using 'similar items' GraphFlow can provide consumers with access to similar products and "people who bought this also bought these products" facilities.
"Given the technology choice we have gone for, we can not only provide the service to online e-commerce stores, but also for point-of-sales for offline retailers, targeted couponing and mobile couponing," Elliot said.
The company currently powers Mxit's recommendations in part of its digital content store.
"The technology is scalable and flexible enough to be used in a number of different environments," Elliot said.
The company, which was self-funded until the beginning of this year, is part of Cape Town-based accelerator 88mph's 2014 incubator programme.
In future, GraphFlow plans to provide services to allow retailers to send personalised emails relating to a customer's most relevant products as well as services relating to cart abandonment.
"If a customer leaves an item in the cart we can find similar products through our recommendation engine and work with the client to say 'you've left this product in the cart, here is that product and maybe a few others, and maybe even a discount, go in and finish your purchase'," Elliot said.
The company also plans to provide its clients with deep consumer insights using the wealth of data it is able to collect.
Pentreath said these provide "insights into what customers are doing, how they are behaving and insights into what products are being bought and being viewed by time of day and by customer type".