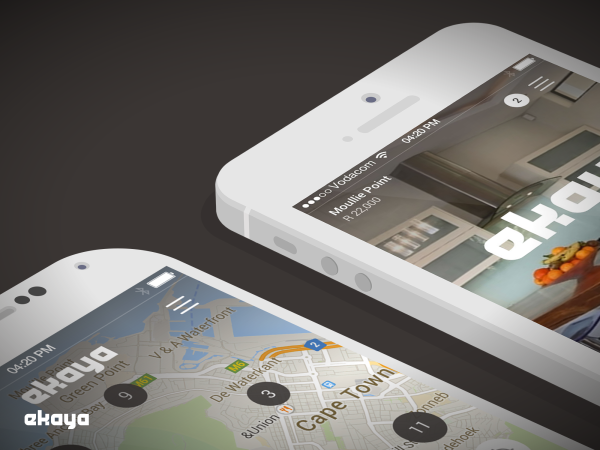 Image courtesy of Ekaya
South African startup Ekaya has launched to help property owners and tenants connect with one another, providing landlords with a platform on which to list property and tenants with a space to create a comprehensive renting profile.
Ekaya was founded by chief executive officer (CEO) Justin R Melville, chief technology officer (CTO) Rudolf Vavruch and chief operating officer (COO) Ruark Ferreira at the beginning of 2014, borrowing from online dating platforms in the way it operates.
"What we borrow from online dating is the way to make yourself look pretty," said Melville. "So the idea of creating yourself a profile in the hope of netting someone of the opposite sex. In our equation, landlords are the ladies and tenants are the gents."
Tenants use the platform to supply references, credit checks, earning power and criminal records to the landlord, cutting out the need for a rental agent and allowing landlords to browse suitable candidates.
Tenants are not limited to apply for residence through Ekaya.
"They can apply to anybody over email, they can forward the link to their profile," said Ferreira.
The platform streamlines correspondence with potential tenants for landlords, only speaking to applicants once they have been vetted.
"Instead of receiving 100 phone calls, fifty of which will be agents, [landlords] will be looking at a Twitter-style feed of green risk, orange risk, red risk, providing a bird's eye view of the potential risk profile of every tenant," said Melville.
Ekaya also allows landlords or individuals wanting to rent out rooms to search within numerous parameters.
"If you want a 30-year-old single women with no cats, you should be able to search Ekaya for a single, female without cats," said Ferreira.
The trio originally raised US$50,000 from Mark Heerden, who has also provided mentorship to Ekaya and past ventures started by Melville, Ferreira and Vavruch, while currently the company is part of 88mph's 2014 accelerator programme in Cape Town.