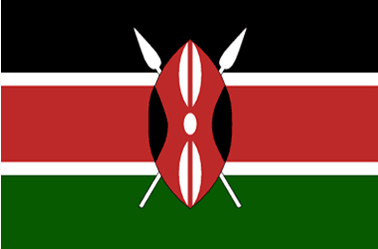 Kenyan internet subscriptions increased by 1.2 million to 13.1 million between October and December last year, recovering from losing almost one million subscribers during the previous quarter, according to the latest figures from the Communications Commission of Kenya (CCK).
HumanIPO reported in January the number of subscribers had declined for the first time on record, but in its latest quarterly figures the CCK said the internet segment had recovered lost ground, which it put down to promotional activities by operators.
"The 13 per cent growth could be largely driven by the numerous promotions and special offers on internet/data by the mobile operators as a strategy towards growing their market shares," the CCK said.
Mobile subscribers remain the greatest contributor of internet subscriptions, accounting for 99 per cent, while the number of recorded internet users also increased – by 11 percent to 21.2 million users.
Kenya's mobile sector again saw marginal growth, with subscribers increasing to 31.309 million from 31.301 million, leaving the penetration rate unchanged at 76.9 per cent. Safaricom remains the biggest operator, with its subscribers increasing by 2.1 per cent to 20,820,618, though second operator Airtel saw a fall of 6.3 per cent to 5,504,018.
Essar, which is looking to dispense with yuMobile, saw a 4.3 per cent fall in subscribers to 2,768,323, while Orange saw 2.1 per cent growth to 2,208,547.
The country's mobile money market continued its steady growth, hitting 26 million users in December 2013, with the number of active agents rosing to 93,689 from 91,750.
Meanwhile, on the broadcasting front, the CCK said local content in the form of dramas, news, discussions and documentaries is continuously being promoted, though internationally produced music and movies remain more popular amongst broadcasters.