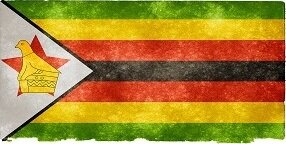 CC image courtesy of Nicolas Raymond on Flickr.
The United States (US) has said it will help Zimbabwe reach its potential as a regional and international provider of Information Communication Technology (ICT) in an effort to resolve the country's economic woes, according to a report.
The Herald reports US ambassador to Zimbabwe Bruce Wharton, who was addressing delegates at the Zimbabwe International Trade Fair, said the country has the ability to benefit from the global ICT industry.
"The United States cares about Zimbabwe and wants it to prosper. So, we are doing what we can to help Zimbabweans explore and begin to take advantage of the incredible opportunities that Information, Communication Technology offers," Wharton is quoted as saying.
"No other nation in Africa has the same powerful combination of intellectual capital, infrastructure and language capability that Zimbabwe has. Further, I believe that Zimbabwe has the potential to be a global player in ICT as well as a regional leader."
The ambassador said ICT could help accelerate growth in the agricultural, manufacturing, mining and tourism sectors.
He said the Hypercube technology hub in Harare, which is part-sponsored by the US government, aimed to replicate the success of iHub in Nairobi.
He said Zimbabwe needs to implement transparent and fiscally responsible strategies to harness its potential.
"The elements of these policies are not mysterious; they are what the governments of Zimbabwe's neighbours do to attract investors, protect national interests, and grow the economy," he said.