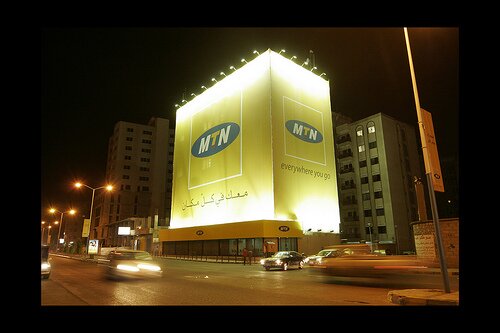 CC image courtesy of Public Relations at MTN Yemen1 on Flickr.
South African mobile operator MTN has announced its ZAR0.79 per minute calling rate will become permanent, which it said it hopes will lower prices in the mobile telecoms industry.
The company said it had submitted all applicable documentation to the Independent Communications Authority of South Africa (ICASA).
HumanIPO reported this month the operator had launched the new PayAsYouGo tariffs, saying it had an "obligation to ensure quality communication at affordable prices."
The company said the flat rate is applicable to calls made to all networks in South Africa.
"Our customers require certainty that MTN will maintain the most competitively-priced voice tariffs in the industry – right into the foreseeable future. This is why we have acted swiftly to lodge the required paperwork with ICASA, to give our customers surety that this rate is not merely available on a promotional basis, but is part of our long-term pricing strategy," said Brian Gouldie, chief marketing officer (CMO) of MTN SA.
MTN said the promotional flat rate would become permanent from May 7, 2014.
The company said that it is expecting significant uptake following the announcement of the e offer and has invested in in network capacity accordingly.