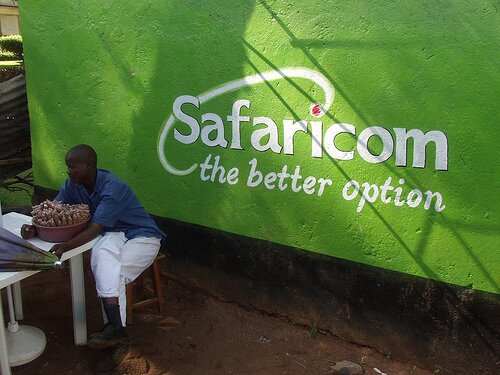 CC image coutersy of rogiro on Flickr
The Communications Authority of Kenya (CAK) has called for objections to the renewal of leading telecoms service provider Safaricom's licence, setting a one-month deadline for any opposition to declare itself.
Safaricom has applied for a 15-year Network Facilities Provider Tier 1 licence allowing an operator to offer communication services based on satellite, terrestrial, mobile and fixed infrastructure and the International Gateway Licence, which provides global connectivity.
"Any public or local authority, company, person or body of persons desirous of making any representation on or objection to the grant of that licence as aforesaid must do so by letter addressed to the director-general, Communications Authority of Kenya," the CAK said in a Kenya Gazette notice signed by director for consumer and public affairs Mutua Muthusi.
HumanIPO reported in November the regulator had agreed to renew Safaricom's operational licence for the next 10 years, though at a fee of KSh2.36 billion (US$27.6 million) as it said Safaricom had for the last three years failed to meet the minimum quality of service (QoS) threshold.
Francis Wangusi, director general of what was then the Communications Commission of Kenya (CCK), said at the time: "We have had issues with Safaricom on this for the last three years plus another one firm.
"We would want Kenyans to get good service because as a commission we have invested in our resources to ensure that all the firms provide the best."
Safaricom chief executive officer (CEO) Bob Collymore was unhappy with the CCK conditions, saying such funds could be better used in improving service quality.
"Our view is that punitive measures will not assist the industry to achieve better QoS (Quality of Service) measures as they will divert resources from operators which could have been applied to improving coverage and network quality," said Collymore.
The CAK has requested objections be sent via post.