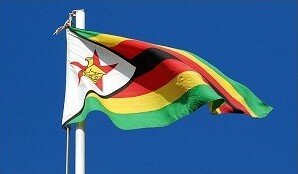 CC image courtesy of Harvey Barrison.
Two South Africa-based Zimbabwean freelance journalists have denied links to Facebook whistleblower Baba Jukwa after hackers claimed to have exposed them.
HumanIPO reported yesterday anonymous hackers claimed via a YouTube video to have outed the whistleblower and his sidekick as Mxolisi Ncube and Mkhululi Chimoio.
Baba Jukwa – whose Facebook page has 405,000 "likes" – first sprang to prominence in the run-up to last year's Zimbabwean elections, providing daily revelations on the malpractice of the country's leaders and prompting president Robert Mugabe to place a US$330,000 ransom on his head.
However, Ncube and Chimoio have denied the responsibility for the Facebook account, with SW Radio Africa reporting the pair's lawyer as saying they plan to take "appropriate legal action" to clear their names.
"There have been concerted efforts to hack my clients' email which were not successful. It will come out clearly that their hands are clean, that they have absolutely nothing to hide and all these videos being created are really being done by people who have themselves a lot to hide," Obert Gutu said.
"What is being shown in the public domain is concocted fabrication by people with their own hidden agendas that they want to push. My clients have not been passing themselves off as Baba Jukwa.
"They don't know who Baba Jukwa is and there has been a concerted effort to criminalise them."
Meanwhile, a post appeared on Baba Jukwa's Facebook page yesterday denying any links to Ncube and Chimoio, saying the hack was a fabrication.
"I encourage the entire world and the media fraternity to visit their so-called documents supplied as evidence against the accused innocent citizens. Everyone will laugh at this cheap politicking," the post read, adding Baba Jukwa would continue to post even if the accused journalists were arrested.
"If hackers hacked why didn't take control of the famous Baba Jukwa page since they claim to have control of my email I abandoned in 2013?"