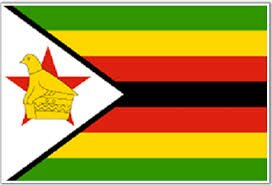 Zimbabwean online whistleblower Baba Jukwa, previously assumed to be a high ranking member of the Zanu-PF party, has allegedly been outed as two freelance reporters based in South Africa after an email account was hacked.
Baba Jukwa – whose Facebook page has 405,000 "likes" – first sprang to prominence in the run-up to last year's Zimbabwean elections, providing daily revelations on the malpractice of the country's leaders and prompting president Robert Mugabe to place a US$330,000 ransom on his head.
The New Zimbabwe reports anonymous hackers have now claimed via a YouTube video to have outed the whistleblower and his sidekick as Mxolisi Ncube and Mkhululi Chimoio, South Africa-based Zimbabwean journalists freelancing for The Zimbabwean newspaper.
"We got them because they were stupid enough to put their real mobile phone numbers and genuine email accounts as back-up. They were clumsy," the hackers told the newspaper.
"What we have done is not just the equivalent of what, in police parlance, is known as HB and theft. We have actually taken over the email accounts and locked the owners out."
In some of the emails the hackers claim to belong to Baba Jukwa, the whistleblower offers to promote the newspaper – for which he has been hired as a columnist – on his page in return for money.
The two reporters have denied the claims.
Long critical of Mugabe and his party, Baba Jukwa has recently become critical of opposition MDC-T leader Morgan Tsvangirai, with HumanIPO reporting in February the anonymous whistleblower had said he was "on strike" over an attack on former deputy treasurer-general of the MDC-T Elton Mangoma, allegedly by Tsvangirai supporters, after he called for leadership renewal.
Baba Jukwa had initially said the page would close, but it remained live and he continued to post.
Last week he claimed an agent acting on behalf of Morgan Tsvangirai, leader of the opposition MDC-T party, had attempted to bribe him twice in the last three months.
Baba Jukwa said he had twice been approached by "agents" working for Tsvangirai offering cash in return for support on his popular page.