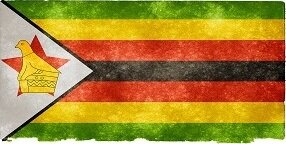 CC image courtesy of Nicolas Raymond on Flickr.
Zimbabwean Facebook whistleblower Baba Jukwa has said he is "on strike" until Morgan Tsvangirai, leader of the opposition MDC-T party, apologies to national council member Elton Mangoma after he was subjected to a violent attack.
HumanIPO reported on Monday the anonymous whistleblower, who sprang to prominence in the run-up to last year's Zimbabwean elections, providing daily revelations on the malpractice of the country's leaders and prompting president Robert Mugabe to place a US$330,000 ransom on his head, had said his popular Facebook page would close due to his having been "let down" after Mangoma was attacked by party members allegedly aligned to Tsvangirai for comments urging leadership renewal.
"Great Zimbabweans it is with great sadness that I announce that this page will be closed down on Monday, I have tried my best the ancestors will testify, but people have let me down," Baba Jukwa said.
However, the page remained live, with Baba Jukwa continuing to post his usual comments on corruption, as well as posts from followers asking for the page to be kept open, though in a final post yesterday Baba Jukwa said there would be no further activity until Tsvangirai apologised to Mangoma.
"Great Zimbabweans, those who have urgent queries I am sorry please go and get Tsvangirai to help you," he said. "Are you not aware that Elton is disabled at both legs and on both eyes?; And those youths destroyed Mangoma's spectacles as Tsvangirai was watching? And why did it take two days for Tsvangirai to issue a statement about the attack? And why ignore the fact that Mangoma no longer has spectacles? And then just say it was only his shirt that was torn? Surely what is Tsvangirai teaching the nation?
"All this, and all these attacks because Mangoma wrote to you asking you to consider resigning? Is it because he revealed that you blew those millions of dollars meant to assist victims of violence? Mr Tsvangirai speak now or be failure forever!"
He also urged Zimbabweans not to condone violence, and urged those involved in the attack on Mangoma to stop following his page.
"Millions are burning after a future Zimbabwe which is free from corruption, violence and treachery. Every person who attacked Elton Mangoma and insulted his disability, please UNLIKE this page and go away," he said. "Every person who insulted Mangoma's disability may the holy angels and the glorified ancestors strike you down unless you ask Mangoma for forgiveness. Go your way now please!"
The posts prompted a mixed response from his followers, though there were more negative posts than positive ones.
"My third time to comment on your page since your arrival on Facebook BJ," said one. "I'm doing this to give you a pat on the back for telling it as it is on the Mangoma issue.There is no justification for violence no matter how much Mangoma might have crossed someone's grain. Keep it up."
Another supporter said: "I agree with you BJ, Tsvangirai should say sorry. Mangoma proposed that Tsvangirai should resign and someone leaked the paper. And people are now victimising him."
Other posts, however, were less sympathetic.
"What would Tsvangirai have done? If Mangoma could not retaliate what would have made Tsvangirai stronger? This blame game has been taken too far, maybe you know more than we do but I don't see why you blame Tsvangirai for what other people did," said one.
"Tsvangirai must not apologise because he is not an MDC youth he is the president of the party and he was not amongst those who harassed Mangoma," another comment read.
Other posts were more directly critical of Baba Jukwa rather than simply his views of Tsvangirai.
"BJ and Tsvangirai are both the same. Great liars in misleading the nation," one said.
"BJ has 398,733 who like him now he thinks he is bigger than Tsvangirai, let's give him [the] red card by unliking his page to show him he is a small boy to Tsvangirai, let's start now," read another.