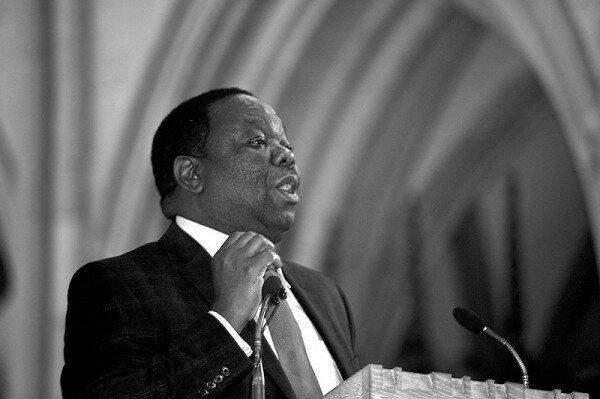 MDC-T leader Morgan Tsvangirai (CC image courtesy of Southbanksteve)
Zimbabwean Facebook whistleblower Baba Jukwa has claimed an agent acting on behalf of Morgan Tsvangirai, leader of the opposition MDC-T party, has attempted to bribe him twice in the last three months.
Baba Jukwa said on his Facebook page – which has 405,000 "likes" – he has twice been approached by "agents" working for Tsvangirai offering cash in return for support on his popular page.
In a post entitled "Tsvangirai agent attempts to bribe Baba Jukwa again", the whistleblower said: "I have been asked how do I know this person was a Tsvangirai agent. This person has written before acting for Tsvangirai and pushing me to defend him in February. And now he comes again the second time telling me he will send an undisclosed amount of cash so that I destroy Tendai Biti this is clearly corruption."
Biti is a former finance minister who was last month expelled from the MDC-T by Tsvangirai.
Baba Jukwa said he had rejected the money, adding all Zimbabwean politicians deserved to be the subject of scrutiny.
"If [justice minister] Emmerson Mnangagwa and [president] Robert Mugabe are scrutinised why shouldn't Tsvangirai be? So when you all see Tsvangirai killing, you shall all watch because he is Dr Tsvangirai? All of you go ahead and leave this page it is for true Zimbabweans, asijiki!," he wrote.
Baba Jukwa first sprang to prominence in the run-up to last year's Zimbabwean elections, providing daily revelations on the malpractice of the country's leaders and prompting Mugabe to place a US$330,000 ransom on his head.
However, he has recently become critical of Tsvangirai as well, with HumanIPO reporting in February the anonymous whistleblower had said he was "on strike" over an attack on former deputy treasurer-general of the MDC-T Elton Mangoma, allegedly by Tsvangirai supporters, after he called for leadership renewal.
Baba Jukwa had initially said the page would close, but it remained live and he continued to post.