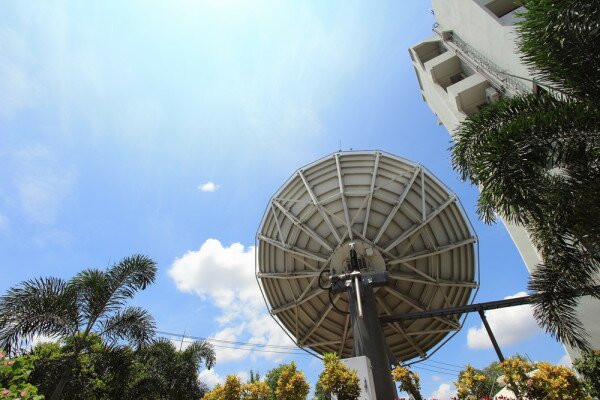 The Microsoft 4Afrika initiative has partnered with SpectraLink Wireless and Facebook on a TV white space pilot project at two Ghanaian universities, deploying test wireless internet networks using the technology in a bid to find connectivity solutions for Africa.
All Nations University College and Koforidua Polytechnic in the country's eastern region will see networks launched across campus buildings and off-campus student halls using TV white space-enabled radios and other wireless technologies, providing access to fast broadband intended to improve learning facilities.
The pilot is being run under a TV white space pilot licence awarded by the National Communications Authority (NCA) – the only such licence to have been granted to date across West Africa.
"This project will provide substantial benefit to students and faculty at the universities," said John Sarpong, chief executive officer (CEO) of SpectraLink Wireless.
"Until now, students at these universities have not had consistent access to fast broadband, which is key to students' ability to access information and learning resources online and compete in the 21st century economy."
SpectraLink Wireless will also deploy its "Edutech-as-a-Service" platform, through which students and faculty members at the universities will have access to a range of productivity and communications applications at a low cost per user.
Microsoft 4Afrika said the pilot – and others being conducted in countries such as Tanzania and South Africa – aims to demonstrate why governments should facilitate the introduction of TV white space technology more widely, with all three partners promising to collaborate on regulatory and policy discussions with a view to ensuring the best possible use of spectrum.
"TV white spaces technology when combined with other low-cost wireless technologies, such as Wi-Fi, offers a substantial opportunity for businesses, consumers and governments around the world to improve the economics of broadband network deployment and service delivery," said Paul Garnett, director of Microsoft's technology policy group.
"Through these projects worldwide, we are working with local private and public sector partners to enable new consumer experiences, while encouraging governments to make needed legal and regulatory changes to allow this technology to be deployed more broadly."
Facebook will take a key role in joint technology research focusing on the potential of TV white space spectrum and equipment to improve the overall wireless internet experience.
Facebook's Connectivity Lab team will take a lead role in the research, which Facebook said will contribute towards Internet.org's goal of making internet access available to the two thirds of the world not yet connected.
Image courtesy of Shutterstock.