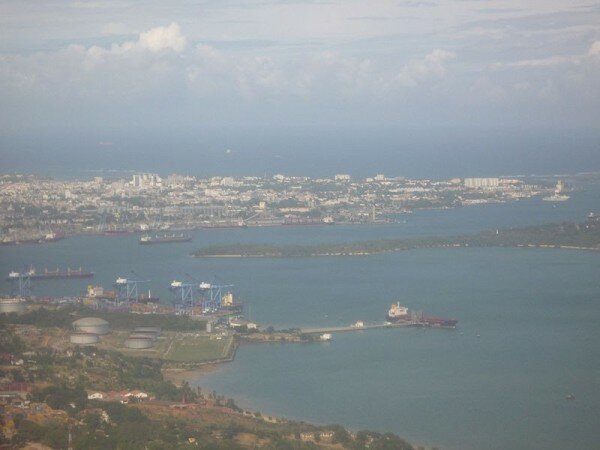 By Victor Ochieng from London, United Kingdom (Aerial View of Mombasa Uploaded by ZH2010) [CC-BY-SA-2.0 (http://creativecommons.org/licenses/by-sa/2.0)], via Wikimedia Commons
Kenyan incubator Nailab's two-day hackathon in the lakeside town of Kisumu begins today, based on employment, security and health solutions.
The event at the Kisumu Hotel follows the Nailab's first Mombasa hackathon in September last year, when 15 ideas were conceptualised during the two-day event.
"This led us to understand that there is a clear hunger for tech entrepreneurship and if tapped into, unemployment will be a thing of the past," said Sam Gichuru, co-founder and chief executive officer (CEO) of Nailab in regards to the Mombasa event.
Tech enthusiasts and entrepreneurs from the region will be expected to develop solutions tackling the three key areas affecting growth and development in the region, and present prototypes on the second day.
"It's important to note that this outreach events are not only geared at seeding tech entrepreneurship and developing solutions that will help develop a region, but also at understanding the technology landscape of the different regions and assessing the potential of having physical incubators out of Nairobi," Gichuru said.
"This will help in growing entrepreneurs within the different localities and encourage mentors to support the budding startups in the different fields that will help constitute their success."