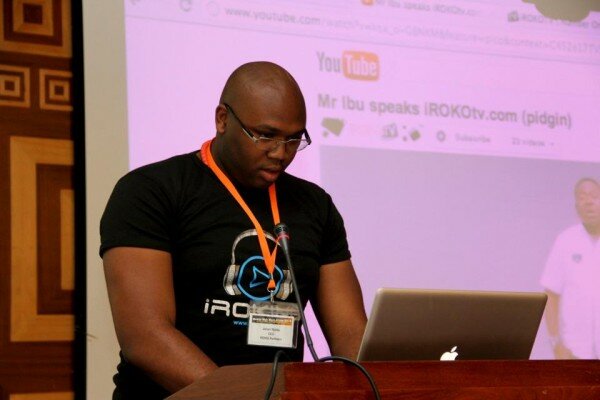 iROKING CEO Jason Njoku
Brand ambassadors for telecoms companies receive more money than Nigeria's startup community, even though more venture capital funds are now available, according to iROKO founder and chief executive officer (CEO) Jason Njoku, who called for the remobilisation of funds to promote startups and enable them to create more local content.
Speaking on a panel at Mobile West Africa 2014 in Lagos, Nigeria, Njoku said even though his company SPARK is funding 15 companies more could still be done with more funds.
"Content creation requires cash. How much cash is available for content creation in Nigeria? Apart from the films, more money goes to brand ambassadors than the startup community. There is a need to remobilise the money," Njoku said.
Agreeing with Njoku, Tomi Davies, CEO of TVC Labs, said funds from venture capital companies coming into Nigeria are not evenly spread, giving companies such as Rocket Internet an advantage. But with Nigeria's large population, he said the market is still large enough.
"Five million new Nigerians are born annually. We need to scale up and man up. Our education system is broken down which means remedial works need to be done," Davies said.
However, Nigerian Communications Commission (NCC) executive commissioner Okechukwu Itanyi said the role of government in procuring startup funding is restricted to the creation of an enabling environment and providing necessary support.
"Government's role is to facilitate the rate of development. Government can provide matching grants but it has to be through a medium such as SME Bank," he said, urging Nigerian tech entrepreneurs to ensure their work measures up to international standards.
Image courtesy of Shutterstock