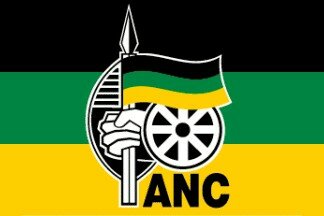 Former executive manager at the Universal Service Access Agency for South Africa (USAASA) Mmatlou Morudu has said he lost his job for refusing to award a contract as instructed by South African ruling party the African National Congress (ANC), according to a report.
The Sunday Independent reports court papers seen by the newspaper show Morudu refused to fund mobile operator Cell C with ZAR500 million (US$48 million) to upgrade eMalahleni Municipality's communications network after he was instructed to do so by agency chairperson Phumla Radebe.
Morudu was told "not to be sassy when being instructed by Zami Nkosi [USAASA chief executive] as such instructions come from Lathulli House [sic] and should he not follow them he would be shown the door", the newspaper reported.
He argued funds could be awarded only after a tender process.
ANC spokesperson Jackson Mthembu said the party did not want to be dragged into the proceedings.
"Luthuli House do not manage any state agency. Any reference to the party is very unfortunate. We never gave anybody any instruction. People must fight their own battles without involving us," Mthembu is quoted as saying.
USAASA has been under investigation for the past year with regards to mismanagement and corruption within the agency.
HumanIPO reported last year the Department of Communications (DoC) had initiated an investigation after Bantu Holomisa, leader of the United Democratic Movement (UDM), wrote to President Jacob Zuma claiming to have "disturbing information about the looting of state resources" at the agency.
Earlier this year, Zuma ordered the Special Investigation Unit (SIU) to look into "allegations in respect of affairs" of the agency.
According to the presidency the SIU was investigating allegations of serious maladministration, improper or unlawful conduct by employees, unlawful appropriation or expenditure of public money or property and intentional or negligent loss of public money or damage to public property.