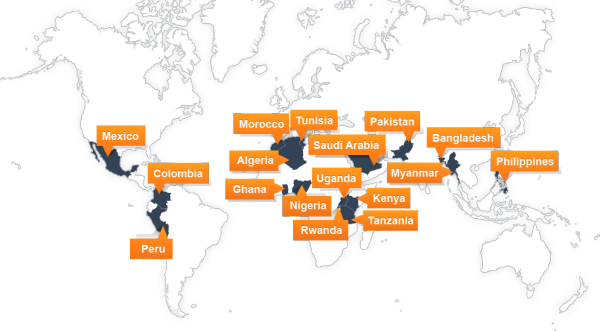 Online real estate platform Lamudi has extended its operations to Ivory Coast, Mozambique, Madagascar, Mauritius, Sri Lanka and Jordan, taking the total number of countries it operates in to 28.
HumanIPO reported last week on the launch of Lamudi in Zimbabwe, and the company has now added more nations in Africa and the Middle East to its coverage.
"The last months have been exciting for Lamudi; we established our services across all parts of Africa. We are happy to be part of this growth story and to be in market leading position in many countries. Real estate is developing fast in Africa and we help to shape the market and bring transparency to all the customers – locally and globally," said Jeremy Hodara, co-chief executive officer (CEO) of Lamudi owner Africa Internet Holding (AIH).
Lamudi East Africa managing director Aneesa Arshad said: "These new countries have a strong increase in the number of internet users and a vibrant and fast growing real estate market. Whether it is buying a house, renting an apartment or investing in properties, there is a huge demand for e-commerce, and people want to access the same resources that are available elsewhere. Thus, we deliver the best overall view on real estate for everyone in Africa."
AIH startups have a track record of expanding to new countries at a fast pace, with Hodara telling HumanIPO in an interview last week: "We believe in online as a truly global megatrend and the African countries catching up faster than others. Our accelerated growth is proof that customers enjoy the services and products available. Thus, we work hard to bring these products across the whole African region to create jobs and accelerate the digital shift."