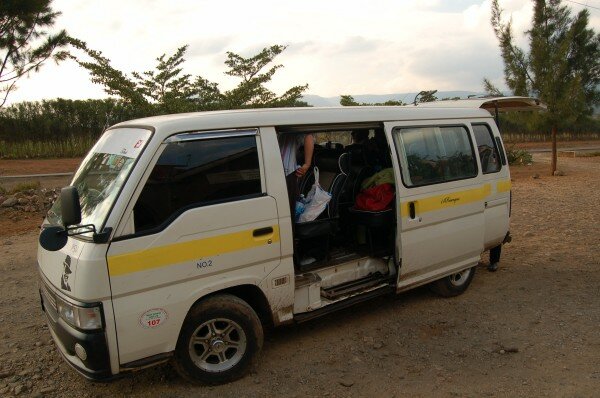 CC image courtesy of teachandlearn on Flickr.
Kenya's Matatu Owners Association (MOA) has partnered with Fibre Space Limited to launch My1963, a cashless payments system allowing public transport users to pay electronically.
The move comes ahead of the July 1 cutoff for paying fares in cash on public service vehicles, with the system to be tested on Nairobi routes such as Eastlands, Ngong Road and Kikuyu-Waiyaki.
Competition is rife in the PSV payments industry, HumanIPO reporting earlier this month PesaPrint had joined Visa, MasterCard, Safaricom, Google's "tap and go" Beba Pay and the Kenya Bus Abiria Card in the cashless fares market.
MOA chairman Simon Kimutai said should the system be adopted by matatus on all routes in the country it would end cartels and eliminate confusion.
"It has been a business with no entry room, full of disorders and run by cartels. Those who were weak were trampled on and those who soldiered on could not dictate their revenue streams. The cashless system will be a game changer that will transform the industry to a professionally run business," he said.
"All the leaks that have been existing making us record losses are going to be shut down, Money collected will go directly to bus owners' accounts not as has been the practice where the crews collect money and at the end of the day dictate how much the owner should be paid," he said.