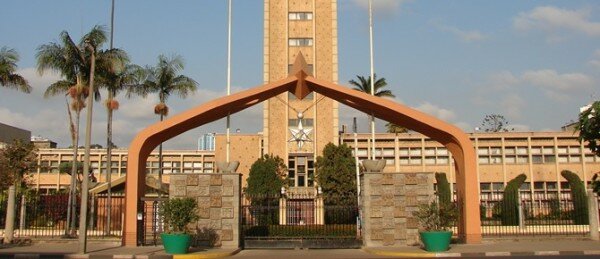 Image courtesy of parliament.go.ke
Kenyan members of parliament (MP) have questioned the tender process by which mobile operator Safaricom was awarded a project to build the country's surveillance and communications system, saying they would block the request should it not be investigated.
Last month the Kenyan government announced the US$141 million security system, consisting of 1,800 surveillance cameras installed in Nairobi and Mombasa and 7,600 policemen equipped with communication devices, with President Uhuru Kenyatta saying he wanted it done as soon as possible.
The Star reports members of the Administration and National Security committee have said the Safaricom tender could not be approved by parliament because it violates the law.
According to the committee, which is headed by Asman Abongotum, the awarding of the tender creates a security risk because a foreign firm, Vodacom, has a majority shareholding in the company.
"We must be told why Safaricom, a commercial entity must handle sensitive security matters and why it must be trusted to manage security surveillance. That is our irreducible minimum and we will insist that it doesn't take off until it is given a clean bill of health by this committee and parliament," Abongotum is quoted as saying.
He said provisions in the Public Procurement and Disposal Act of 2005 prohibited a single company being awarded a tender of this nature if others were also available or it was an emergency.
"The exceptions of single sourcing are clear and to the best of my knowledge there is no emergency and there are many local and international companies that can supply the services. Anything awarded must be above board," he said.
The National Assembly's Energy and Communications committee also highlighted the illegality of tender award, according to Business Daily.
"It is difficult to see how the proposed engagement between Safaricom and the government would satisfy the circumstances necessitating restricted tendering or direct procurement," committee legislators Nicholas Gumbo, Vincent Musyoka and John Mbadi are quoted as saying.