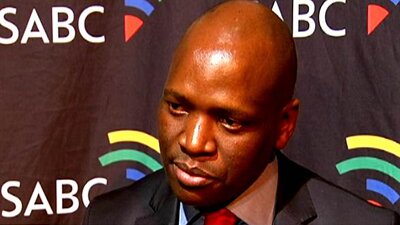 Traditional Venda chiefs in Thohoyandou, Limpopo, on Wednesday gave controversial South African Broadcasting Corporation (SABC) acting chief operations officer (COO) Hlaudi Motsoeneng a wife, a cow and a calf, the Sowetan newspaper has reported.
Motsoeneng and other SABC executives were in the area for a meeting with traditional leaders lobby group Mudzi wa Vhurereli ha Vhavenda.
The newspaper reports 10 women were lined up for Motsoeneng to choose from, with the woman he chose – a 23-year-old human resources management student – pictured in the newspaper bare-breasted next to him.
"The girls were around 10 and they paraded for him to choose. He chose the one he liked," Mudzi executive secretary Humbelani Nemakonde was quoted as saying. "All the girls were there with their parents. Their parents knew what was going to happen and they all agreed."
He said Motsoeneng received the gifts because he was "committed to his job and understands the strategic objectives of the SABC".
HumanIPO reported in February public protector Thuli Madonsela released her report into various allegations surrounding the SABC, finding the appointment of Motsoeneng was irregular and based on lies by him about his qualifications, as well as finding he gave himself numerous pay increments, while also confirming his role in a string of irregular employment practices, massive financial losses, and unlawful conduct at the state broadcaster.
Madonsela asked then-communications minister Yunus Carrim to find a suitable candidate to replace Motsoeneng within 90 days of her report.
However, Motsoeneng said at the end of last month he had not yet received any communication from his employer since the publication of the public protector's report, in spite of the 90 day deadline lapsing.