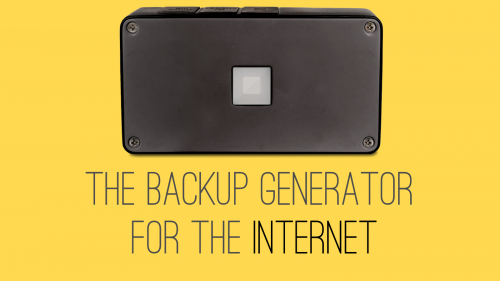 Image courtesy of Ushahidi
Kenya's Ushahidi has announced it has received US$1.2 million seed funding for its BRCK project, hoping to solve last mile connectivity problems in rural areas.
HumanIPO reported last week the device launch is set for today, with BRCK chief executive officer (CEO) Erik Hersman saying if the device takes off Ushahidi would not need funding from anywhere else.
Investors for this round of funding are Invested Development, Omvestments, Urban.us, Cheryl Heller and Gary Scheft of CommonWise LLC and Synergy Growth.
Ushahidi said currently only 24 per cent of the developing world is connected to the internet, and those that are experience unreliable connectivity.
"Seeing and experiencing this problem firsthand, Ushahidi developed the BRCK: a device that allows for rugged, reliable, and easy access to internet connectivity. This is a critical innovation for a variety of sectors across Africa. The BRCK taps into the unique market characteristic of emerging market internet subscribers: 65 per cent of whom access the internet wirelessly," the company said.
The device also provides connectivity when there is no power or when there is an outage.
"Building a hardware company in Africa will have tremendous impact for the region if successful… well beyond the very useful product being developed," said Invested Development founder and managing director Miguel Granier.
"The potential impact and scale of this company made it an easy investment decision. BRCK uses technology to solve problems where there is a significant market gap," he said.