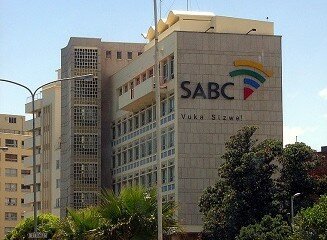 CC image courtesy of Zaian.
South African public protector Thuli Madonsela will launch a new investigation into the permanent appointment of South African Broadcasting Corporation (SABC) chief operating officer (COO) Hlaudi Motsoeneng.
Earlier this week communication minister Faith Muthambi announced Motsoeneng would become a permanent fixture at the SABC.
Business Day reports Madonsela will now investigate Motsoeneng's qualifications, how the board came to the appointment, how the job was advertised and the job description.
The investigation comes after it has emerged the state broadcaster's board was divided over the decision to appoint Motsoeneng.
In a report released by Madonsela this year, the public protector highlighted how Motsoeneng had lied about his education history when applying for his position and had irregularly given himself salary increases after his appointment.
According to Muthumbi, Motsoeneng was cleared of all wrongdoing by a firm of lawyers before his appointment.
Last week Motsoeneng first made his idea public for licencing journalists at the Radio Days conference in Johannesburg.
The idea was opposed by both opposition political party the Democratic Alliance and the South African National Editors' Forum.
"In many dictatorships and authoritarian countries journalists are forced to register and obtain licences to work. These governments do this so that they can control the gathering and publication of news by journalists," SANEF said.
However the newly appointed COO will now submit a proposal to Muthambi, requiring South African journalists to have a licence in order to practice, according to the New Age.
Motsoeneng told the New Age that he is surprised SANEF is opposing the proposal, adding the opposition indicated they are not doing their job properly.
"All I am saying if you mess up there must be consequences," he said commenting on the licensing proposal.