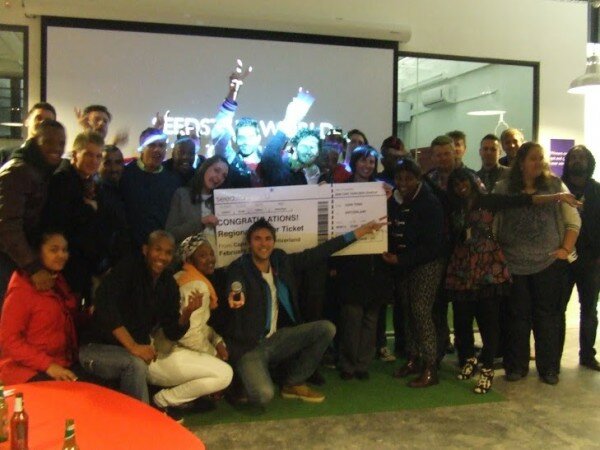 The last African leg of the Seedstars World 2014 competition took place in Cape Town yesterday, with local startup Khusela taking first place and progressing to compete against other regional champions at the global event in Geneva, Switzerland in February.
HumanIPO reported in June the Seedstars World global competition was set to visit a number of African countries as part of its search for the world's best startups, with regional finalists to appear at the global competition in Geneva to pitch their startups with the chance of winning an equity investment of up to US$500,000.
Twelve startups took to the stage to pitch at the event held in Cape Town yesterday, with the four man jury selecting Khusela as winner for its inexpensive heat detectors aimed at preventing house fires in townships.
"Seedstars World is just what South African startups need, as they bring international attention and investment opportunities to Cape Town. We cannot wait to go to Geneva!" said David Gluckman, chief executive officer (CEO) of Khusela.
Merchant payment platform Peach Payments took second position at the competition in Cape Town, while mobile application deployment platform Hoja was named in third place.
The other startups to pitch their companies at the event yesterday were online shop building platform Shopstar; hiifi – which provides internet hotspot access through social media accounts, removing the need for hotspot passwords -; mobile messaging app Chatterly produced by ydangle apps; "blue collar" employment/recruitment network uusi; on demand online courier service Yumdrop; MobiSnap, which allows prepaid phone credit to be recharged by scanning a QR code; feature phone video content provider Cinemo; safari comparison and booking website Big5Boutique; and B2B automotive maintenance solutions platform Autel Africa.
HumanIPO reported in June Green Energy, a startup converting plastic waste into petroleum, was named winner of the Seedstars Lagos event in Nigeria, while African Bitcoin transfer service Kitiwa took first prize in the Seedstars Accra competition in Ghana – with both winners to pitch at the global competition in Switzerland.
Kenyan startup OkHi won the Seedstars Nairobi leg of the competition last week, with its solution enabling the secure creation and sharing of physical addresses via mobile phones.