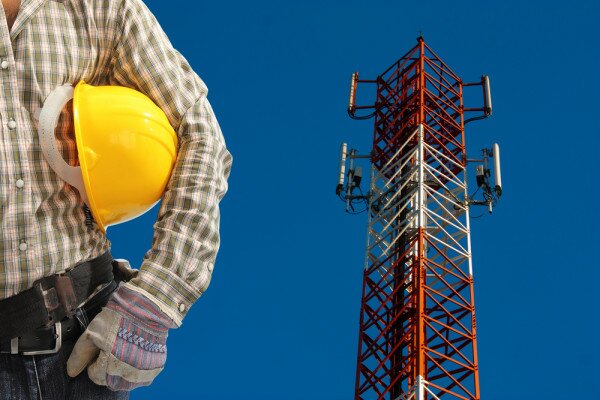 South Africa's leading operator Vodacom is to invest ZAR1 billion (US$93.5 million) in upgrading its network in Gauteng province, expanding its 3G coverage as well as adding new LTE sites.
HumanIPO reported earlier this year Vodacom said it would invest ZAR9 billion (US$870 million) in its South African network over the course of the 2014-2015 financial year; with plans revealed to roll out 975 new mobile sites in Gauteng province alone.
Vodacom said it has now allocated ZAR1 billion (US$93.5 million) towards its Gauteng network improvement plans, with a significant portion of this to be used on increasing 3G coverage in the townships in the province.
"I'm pleased to announce that in excess of R1 billion has been earmarked for network investment in Gauteng in the current financial year," said Shane Hibbard, managing executive for Vodacom's operations in Gauteng.
"Of this amount, a large portion will be used to upgrade and increase Gauteng's 3G coverage in the major townships. By the end of March 2015 we will add more than 400 new 3G sites," Hibbard said.
"This means that we'll be bringing improved data services to thousands of people who currently only have voice services and limited data services. More specifically, the upgrade will increase network capacity and provide improved voice quality and mobile data speeds in areas such as Soweto, Orange Farm, Alexandra, Thembisa, Mamelodi, Atteridgeville and Soshanguve."
The operator also intends to expand its LTE footprint, promising 600 new LTE sites will be live in Gauteng by April 2015; growing LTE coverage in Gauteng from 25 per cent of sites to 38 per cent of sites.
"With 4G/LTE, video and music downloads can be accomplished in a fraction of the time of traditional 3G services. The areas we'll be focusing on increasing LTE coverage are the business hubs and urban areas such as Pretoria, Bryanston and Rosebank as well as in the major townships," Hibbard said.
Vodacom said it would continue its efforts to lower the cost of communications, acknowledging that network expansion is not the only important consideration for operators in South Africa.
"Just cutting prices without increasing capacity is a recipe for congestion and unhappy customers," said Hibbard.
"To put all of this into perspective, data volumes on our network in South Africa increased around 70% over the last year. If that were road traffic, you could imagine the impact on traffic speeds and congestion," he said.
"Our approach has been to significantly ramp up investment so that we can not only cater for the massive increase in data traffic on our network, but to actually provide even more new capacity. This is the only sustainable route to a lower cost to communicate," Hibbard said.
Image courtesy of Shutterstock.