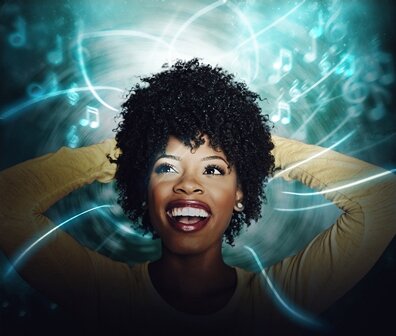 'Who will crack the market?' has always been the million dollar question that many Nigerians that follow the music streaming sector in the country often ask, this is not unconnected to the relative ease with which it is possible to get free Nigerian music online.
Just search for a particular track online and you would see pages of Google Search results delivering websites that have what you are looking for. Most of these sites are music blogs trying to drive traffic to their websites. And nothing brings music lovers to a particular site more than the lure of free music.
Following the conversations on several popular music blogs in Nigeria would make one believe that free music download as come to stay and anyone attempting to make Nigerians to pay for music online is just wasting his or her time. To a large extent this is true.
iROKING continues to re-evolve, re-design and re-strategise; several have tried and failed – even Spinlet had previously failed but has reemerged with some appreciable success.
Although companies like Spinlet would not easily release their data to the public, a Nigerian consumer experience is good enough to adjudge whether the service will be attractive to more Nigerians or would be just another failed attempt.
The latest Spinlet strategy seems to be working especially for the high-end smartphone users.
This is my personal experience since I installed it about 2 months ago on Samsung Galaxy K Zoom.
The company somehow got several superstars to quickly put their latest tracks and albums on Spinlet. This is a very crucial step that music streaming services don't take note of.
When P. Square released their latest album, it became available on Spinlet the same day which meant any music lover or P. Square fan that wanted to get the music comfortably and quickly would turn to Spinlet.
The app also has an alert system that notifies users of latest music available on the platform which means a user doesn't have to rely on music blogs to get to know about latest songs.
Going forward, consistency would be recommended considering the fact that the music streaming service seems to have limited number of currently trending musicians that are using the service which means that users cannot totally rely on it yet for their music.
As long as some music are available elsewhere, users will still have to user the browser on their devices. Which means the focus for Spinlet should be to ensure music lovers stay off the web and could get all the music services they want right on the app.
The app is promising and is currently the major app that may really crack the Nigerian market if it gets more aggressive with winning the high-end smartphone users initially then low end users subsequently.
But for now, I will continue to enjoy the free service (and tolerate the ads) until I consider it entirely reliable to deserve a premium subscription.
Image courtesy of ShutterStock