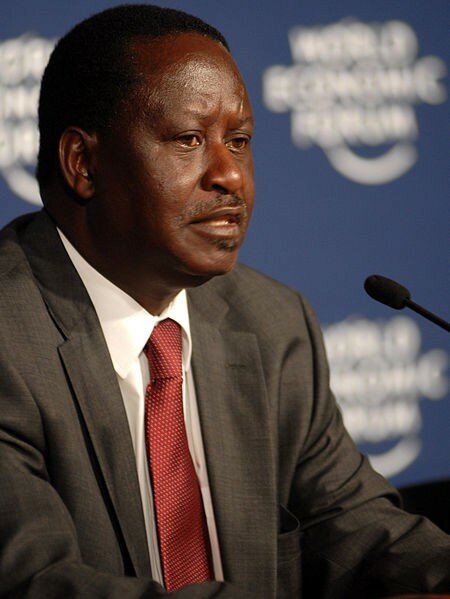 By Copyright World Economic Forum www.weforum.org / Matthew Jordaan [email protected] [CC-BY-SA-2.0 (http://creativecommons.org/licenses/by-sa/2.0)], via Wikimedia Commons
Former Kenyan prime minister Raila Odinga has questioned why the Jubilee government is pressing ahead with its free laptops project while Kenyan schoolchildren are lacking much more basic materials.
The Standard reports Odinga used a ceremony to hand out bursaries to local pupils at Kabiro Primary School in Dagoretti to ask why the government is focusing on laptops while some children continue to be taught under trees or in dilapidated classrooms.
HumanIPO reported yesterday education stakeholders in the Kenyan county of West Pokot had questioned the wisdom of the government's plan to provide free laptops to primary school pupils while more basic resources are missing.
Odinga said he was a technocrat, dismissing the claims of President Uhuru Kenyatta and his Deputy President William Ruto that they are of digital age.
"They talk of digital but I understand it more than them," he said. "I am an engineer by profession and I was a lecturer at the university. I have more knowledge than them because they only learnt social sciences in college."
"I am an updated engineer. I know systems and designs. Now tell me, if you give a hungry Class One pupil a computer, will he come back with it in the evening?"