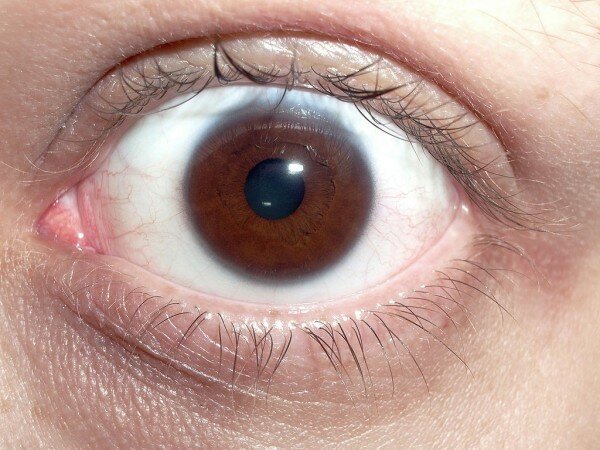 CC image courtesy of Rnbc at the English language Wikipedia.
South African biotechnologist Ashley Uys is working on an app which could spot drug users via an eye-focused camera feature, enabling parents to spot early addiction in children.
Oculus ID is expected to be released by August as a product of medical test kit developer company Medical Diagnostech.
By taking a picture of eyes, the smartphone application can detect if the person is under influence of substance abuse through flash reaction.
Uys said: "The idea came from the evolution of cameras on phones. Because the resolution is higher, I looked at what you can do with the cameras and the flash," TimesLive reported.
If an individual's eyes do not react to the flash, the person is likely to be high on illegal drugs.
Eye reaction is measured according to the general consequences of drugs such as crystal meth or cocaine which enlarge the pupils, while heroine makes them smaller.
The app can also be used to perform a screening test to be used by police officers during roadblocks, the mining sector for random drug tests, as well as a clocking system.
Uys is also renowned for its R4 quick malaria test for which he was selected as a finalist in the Innovation Prize for Africa 2013.
He was also selected as one of the 30 under-30 Africans making the most dramatic impact across the continent on the Forbes list.
The project is under development with engineering and software development company Santiware.
Leen Remmelzwaal, director of Santiware, said: "We already have a demo on a phone after six weeks of part-time work. I think this is an amazing project."
Garreth Bloor, mayoral committee member for economic planning in Cape Town, said: "The city welcomes these types of market-based solutions to issues of concern for families and educators."