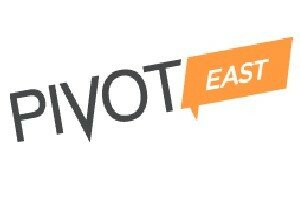 Kenya almost completed a clean sweep of the PIVOT East 2013 awards last night after the winners were announced in Kampala, Uganda.
The conference and competition was concluded yesterday after a grueling and intense battle with African developers competing to catch the eye of the judgers and investors at the two day event.
There were more than one hundred applications to the competition when it was launched at the start of the year, with the finalists going up against each other in Kampala.
The winners were:
Mobile Society: Kytabu – A Kenyan micro-leasing textbook subscription application that enables students to get the material they need to learn, whenever and wherever. The teams believes Kytabu will reduce the cost of books by 60 per cent.
Mobile Enterprise: SleepOut.com – A Kenyan web and SMS-driven booking process connecting commercial and peer-to-peer hosts with guests and agents. The startup features places to stay ranging from a beach hut to a five-star resort or tented camp.
Mobile Entertainment: Kola Studios – Ugandans Kola presented Matau, a two-player card game based on the popular game played with a pack of cards. It can be played on mobile (Android) and on Facebook. They were the only winners From Uganda
Mobile Finance: GO Finance Company – The Tanzanian startup leverages business value chains and technology to support SMEs. The team were also given the Founders Award.
Mobile Utility: Ma3Route: The Kenyan startup crowd-sources for traffic and transport information in order to provide users with up-to-date information that can inform their movements.
The winners of PivotEast 2013 were awarded with tablets courtesy of Intel East Africa and will secure business incubation for their startups, virtually or physically at m:lab East Africa.