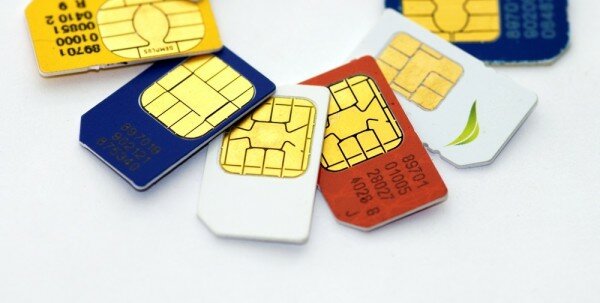 Unregistered SIM cards in Nigeria appear to still be operating as normal despite the Nigerian Communication Commission's (NCC) deadline passing with the threat of disconnection from the networks.
Both the NCC and major network operators have remained silent today, leaving subscribers unsure whether or not they should expect to be disconnected, although some Airtel customers have reported being disconnected.
HumanIPO reported last week the NCC would not be extending the deadline, which passed last night, despite pressure from the National Association of Telecommunications Subscribers (NATCOMS).
HumanIPO has learnt today the various networks are reluctant to carry out NCC's directive and are still allowing unregistered users onto their networks.
Enitan Denloye, director of brands and marketing at Etisalat Nigeria, told This Day it cannot effect the disconnection immediately and the directors would have to meet before a decision and position could be taken on the matter.
Etisalat representatives however also told HumanIPO they had already disconnected all unregistered lines.
Telecoms subscribers who are yet to register their lines are already reacting to their continued access to telecoms services despite NCC's warnings.
Wole Okulate, a MTN subscriber, said: "NCC registration supposedly ended yesterday, my MTN SIM remains unregistered yet I just made a call. When are they blocking the rubbish?"
Diya Toseye, another MTN subscriber said: "NCC and MTN are having African time over the disconnection. It's past 12am already; I expected them to have removed all of us."
I dont think i registered my sim. Lets see if ncc and mtn have the balls to block my line.

— numz (@tipsynumsy) June 29, 2013
Abiola Isaac also confirmed to HumanIPO that Globacom is yet to disconnect unregistered lines on the network. According to him, he can still access telecoms services on his unregistered Glo line.
He said: "Please is NCC using a different time zone or they are still in June? I am still waiting for them to disconnect my unregistered line. With all their threats, it seems they can only bark and can't bite."
Airtel, according to Tega Trish, has however gone ahead with the disconnection.
"Airtel has disconnected my brother's line, it is real," Trish posted on Facebook.