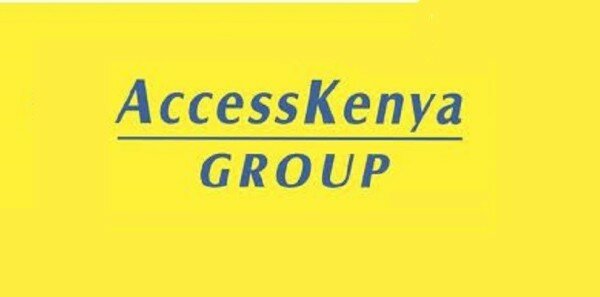 Dimension Data has announced 75 per cent of AccessKenya shareholders have accepted the KSh14 per share offer for the 218 million ordinary shares.
The South African-based global IT company said: "100 per cent issued shares of AccessKenya group have become unconditional", paving the way for its full acquisition.
Dimension Data also confirmed the Competition Authority of Kenya has received the approval, one of the key conditions of the transaction.
Geoffrey Gangla, managing director at Pamoja Capital Limited, Dimension Data's advisor on the takeover bid, said they were pleased the deal has been finalised.
"With the Offer Period closing on 15 August 2013, we are extremely pleased that the 75 per cent acceptance threshold has been reached, and based on the feedback we are receiving from brokers and shareholders, we expect the rate of acceptances to increase between now and the close of business tomorrow," Gangla said.
Gangla also pointed out that Pamoja and various stockbrokers have been contacted during the Offer Period by a number of individuals who had mislaid their documentation or recently changed addresses and therefore had not received their documents.
"Our team is working round the clock to help these shareholders receive and complete their forms. If you need your forms please contact ourselves or your stockbroker or investment bank and we will assist you as time is running short."
AccessKenya has however told its shareholders who have not received their documents and wish to accept the Dimension Data offer to urgently contact their stockbroker, investment bank, or Standard Investment Bank Limited.
AccessKenya shareholders on the register as of May 7, 2013, will also be entitled to receive a final dividend of KSh0.30 per ordinary share for the year ended December 31, 2012, as proposed by the board of the listed firm.
The group had also announced it will convene an extraordinary general meeting (EGM) on August 20 for shareholders who do not approve the KSh3.05 billion (US$35 million).