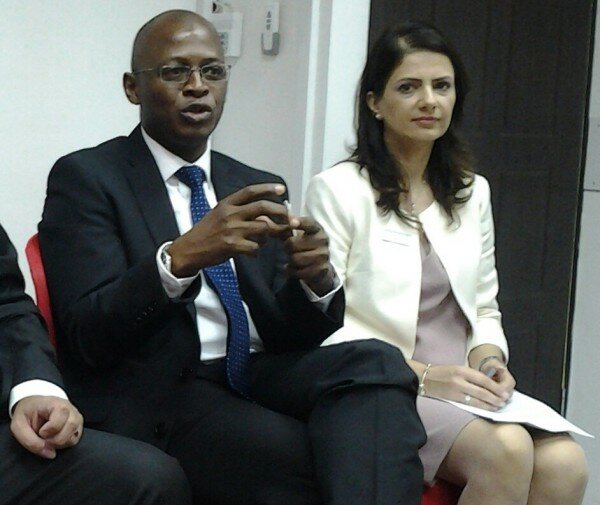 Adebayo Sanni, managing director for Nigeria at Oracle Corporation African Operations, speaking to journalists in Lagos
Oracle has admitted it is entering the Nigerian IT market late, several years after some of its competitors commenced operations in the West African country.
Adebayo Sanni, managing director of Nigeria's Oracle Corporations African operations, said this while speaking in Lagos yesterday at the launch of its Oracle Partner Hub.
He however noted that Oracle's debut in Nigeria with the first Oracle Partner Hub in Lagos is part of the company's aggressive plan for Africa.
The aggressive plan, he said, would create more employment and increase the number of made-in-Nigeria solutions that could be exported to foreign nations.
"Before, IT professionals used to go to Dubai to get the kind of training and support that we now offer at the partner hub. But now, in addition to the top quality training and support services, we also offer opportunity for product localization," Sanni said.
On the lateness of Oracle's emergence in Nigeria and other emerging markets, he said the timing was still right.
"A lot of growth is happening in the Nigerian IT market now and Oracle would like to be part of it. Nigeria is critical to Africa and if Nigeria succeeds, Africa will succeed," he said.
According to him, Nigeria plays a key part in African growth which is why the continent's first partner hub is being sited in Lagos.
The company however blamed logistics, infrastructure and logistics as some of the reasons why it took longer than anticipated to debut in Nigeria.