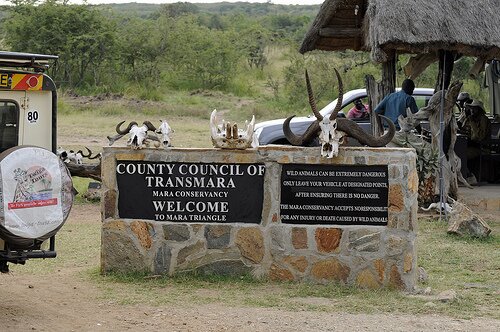 CC image courtesy of Son of Groucho in Flickr
The Masai Mara National Reserve will now clear its park entry fees using bankers cheques, following the termination of its e-ticketing system contract.
The electronic ticketing system was established by the Narok county council in partnership with Equity Bank for a 10-year contract to collect park entry fees.
Under the new system, visitors will now be required to organise purchase of tickets in advance as the county government will not accept fee payment at the gates.
The county government said the Kenya Association of Tour Operators (KATO) will distribute the tickets for efficiency after tour operators feared the county could lose KSh250 (US$2.9 million) if a dispute between Equity Bank and Narok County over the contract was not resolved.
The park experiences a surge in the number of tourists after the annual migration of more than a million wildebeest from the Serengeti plains to the Mara was named one of the New Seven Wonders of the World.
Fred Kaigua, KATO chief executive, said the county government had stationed officers in Nairobi.
"What we have done is given them space, and hence it is Narok County employees that are stationed at our offices," Kaigua said
"Tour operators bring in 80 per cent of the visitors to the Mara, and hence are a key revenue source. Being based at our offices is one way for the county to ensure its key income source is served."
The county said the manual ticket-based system it has in place has security features that would guard against revenue leaks and tour companies and other visitors based away from Nairobi will use courier services to purchase tickets, or buy them at the county government's offices in Narok town.
The e-ticketing system involves delivery and integration of such components as multi-application payment cards, card printers and MultiPerso Instant Issuing solution implemented by X INFOTECH.
Narok County terminated the agreement with Equity Bank on June 25 following the lapsing of a 14-day notice issued on the grounds that the collection system was defective.