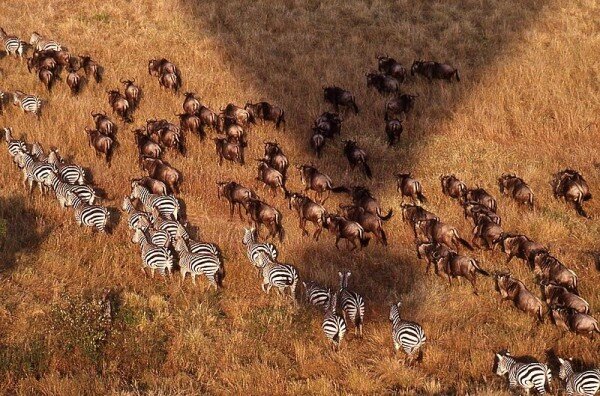 CC image courtesy of Viault
The Masai Mara Game Reserve is widely considered to be Africa's greatest wildlife reserve. Yet today a dark cloud hangs over the operations and management of the park which threatens to have a negative impact on Kenya's economy.
The controversial 10-year electronic ticketing deal worth KSh28 million (US$263,000) that gave Equity Bank the authority to collect revenue from Masai Mara on behalf the defunct Narok County council provoked complaints from a huge number of tourists, prompting Narok County to terminate the contract.
What is most disheartening is that technological and contractual issues – through which the bank earns a commission of seven per cent on a fixed annual revenue base of KSh1.5 billion (US$17 million) – will supersede a sector that contributes significantly to the economy of the country.
According to the World Travel and Tourism Council, the total contribution of tourism to Kenya's GDP in 2012 was KSh448.4 billion (US$5.5 billion), 12.5 per cent of the total.
The figure is forecast to rise by 2.2 per cent in 2013 and to rise by 4.5 per cent per annum over the next decade to KSh714.8 billion (US$8.2 billion).
Already the events have forced a number of tourists who flew into the country after booking their holidays in advance through Equity Bank's prepaid smart card system to instead visit alternative destinations, such as the Serengeti, in Tanzania, and South Africa, after they were asked to pay again or be turned away at the gates to the park.
The Reserve is currently clearing its park entry fees using banker's cheques, following the termination of its e-ticketing system contract.
It is even more ridiculous that visitors are now required to organise purchase of tickets in advance as the county government will not accept fee payment at the gates.
Kenya's economy is just picking itself up from its knees, especially after the botched elections in 2007 and frequent travel advisories by foreign embassies that saw the number of visitors dwindle.
It is imperative for the government to handle the situation and come up with a lasting solution before the economic benefits of the Masai Mara are lost by county government inexperience and poor practice.
Phyllis Kandie, the new cabinet secretary for tourism, commerce and East Africa affairs, recently revealed her 10 point plan for the tourism industry, and top of the agenda is the establishment of a tourism recovery programme that will aid the industry to recover some of the markets that were lost after the effects of the 2007 post-election violence.
I think we all know where she can start with the recovery plan, but in the meantime remember to carry a cheque when you plan to visit the Mara.