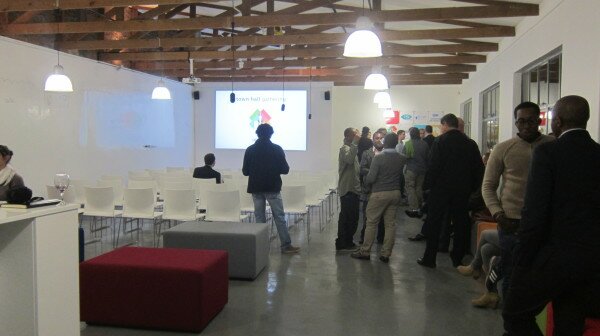 Image courtesy of JoziHub.
Johannesburg-based tech and startup hub JoziHub has reached a community membership of more than 1,000, leveraging its role in growing sustainability.
Having recently enlarged its capacity, an added "Think Wall" and more spacious areas for meetings, member workspace, presentations and events are now available.
The 1,000 community members were obtained within six months of its launch.
The 350 full members have access to the space for the promotion of innovation and entrepreneurship through opportunities such as idea-sharing, collaboration and exploring social and technological changes impacting Africa.
A network of innovators, knowledge-enhancing events and inspirational guiding activities – supported by the Praekfelt Foundation, Omidyar Network, Google and ISlabs – are also available to members.
More than 30 events have taken place over the last six months, with JoziHub saying in a statement it has become "the centre of technological development and entrepreneurship in Johannesburg".
The hub will host a fireside chat with American computer scientist Vint Cerf on September 6.
HumanIPO reported yesterday (Thursday) on the Vumi hackathon taking place at the JoziHub on September 10.