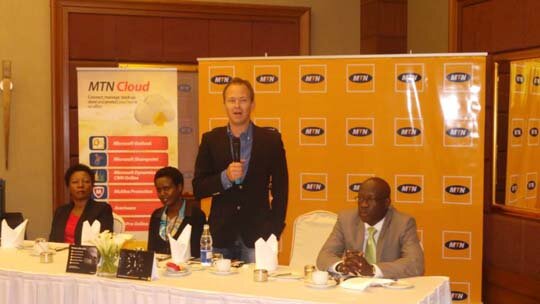 MTN Uganda has launched cloud services in the East African country, rolling out the business automation tools for enterprises across professional services, micro-finance, health and small and medium-sized enterprises (SMEs).
The introduction of MTN Cloud Services in Uganda comes on the back of other successful launches in Ghana, Nigeria and Ivory Coast already.
Ernst Fonternel, MTN Uganda's chief marketing officer, said MTN Cloud Services is the first of its kind in Uganda, and expressed optimism that SMEs who have been looking for world-class tools to improve their business efficiencies will find the solutions attractive for their business growth.
He said: "The aim of launching MTN Cloud Services in Uganda is to support the delivery on the company's promise to make the lives of customers brighter by leading the delivery of a bold new Digital World to them."
The cloud approach centralises access to services, with a third party, in this case MTN, acting as the single point of contact for customers.
Services included in the product are email and collaborative software such as Microsoft Dynamics CRM, a customer's relations management tool, as well as security powered by McAfee.
Fonternel added: "It is MTN Uganda's desire and commitment to continue developing tailor-made products and services that are in line with the growing and dynamic technological trends. We are hopeful that SMEs will utilise cloud services to enhance business efficiency."