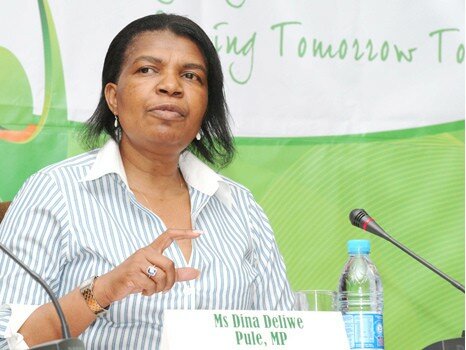 Former minister Dina Pule. CC image courtesy of GovernmentZA.
Dina Pule, South Africa's disgraced former communications minister, could be suspended by the African National Congress (ANC) following her public dressing down in parliament.
HumanIPO reported last week parliament's joint committee on ethics and members' interests had found Pule's "private interests were in direct conflict with the public interest" and had docked her 30 days' salary.
The corruption allegations centre around Pule's relationship with Phosane Mngqibisa and their involvement in sponsorship funds for the ICT Indaba, held last year in Cape Town.
Jessie Duarte, the ANC's deputy secretary-general, told reporters in Johannesburg today Pule's position was being discussed at a "high level", City Press reported.
Duarte said: "The ANC isn't taking the matter as casually as it might seem."
With a criminal investigation hanging over Pule however, any ANC judgement may be reserved until its outcome.