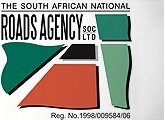 The South African National Roads Agency Limited (SANRAL) has rubbished the Democratic Alliance's (DA) analysis on e-tolling costs regarding communication with e-toll account holders and transgressors as "fallacious".
HumanIPO reported earlier today the DA claimed the communications costs will amount to ZAR473.2 million (US$46.2 million).
The claim was made based on an analysis of the contract between SANRAL and the Electronic Toll Collections (ETC).
"Either the DA can't read the documents we sent them or they are being mischievous," said Vusi Mona, spokesperson for SANRAL.
"In case of the former, we shall be patient and help the DA to understand and navigate its way through the voluminous documents we gave them last week."
Mona described the DA's move as disappointing because it did not seek clarity from SANRAL before making the claim.
He said further the documents pertaining to e-toll implementation on Gauteng's freeways were made available to the DA as per its request.
SANRAL referred to the DA's statement released yesterday (Monday), which claimed it revealed the breakdown of the communications costs.
The cost breakdown includes sending emails, SMS messages, faxes, letters and calls to both landlines and mobile phones.
Mona said the figures calculated and subsequently released by the DA refer to the "provisional sums in SANRAL's contract with the service provider".
The ZAR473.2 million for communication to e-toll account holders and transgressors, according to Mona, was the provisional sums within SANRAL's contract and is the amount SANRAL could pay in "the worst case scenario".
"However, we can see that at this stage, registration trends show that less than one percent of account holders have indicated that they would like to receive their invoices by mail. The majority have opted for paperless options," said Mona.
"This means SANRAL will end up spending far less of the provisional figure than projected."
Mona said the DA failed to mention the current tariff structure provides for violations. The alternative user toll fee, which is a higher toll fee will be applicable to a motorist who has not paid within the given grace period of a week.
"This allows for the additional administration costs to be absorbed and it also avoids a situation where complaint users subsidise non-compliant users," he said.