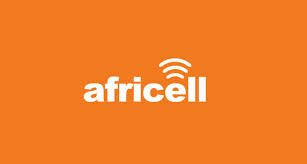 United States (US) mobile top up service iSend and mobile telecommunications company Africell have entered a collaboration in order to supply instant mobile purchase services for subscribers in Sierra Leone and Gambia.
Supplying convenient availability to recharge airtime with instant verification at no extra cost for self, friends and family, iSend and Africell are expanding their offerings.
Africell is established in both targeted countries, as well as the Democratic Republic of the Congo (DRC).
HumanIPO reported last month on iSend's launch in Ghana.
Dan Lambert, vice president of carrier relations at iSend, said: "iSend's direct arrangement with Africell marks our continuing efforts to partner with dominant carriers worldwide to offer our customers maximum convenience."
He expressed his excitement about the partnership's possibilities to subscribers in making available attractive deals.
Zein Annous, commercial director at Africell Sierra Leone, revealed Africell Gambia and Africell Sierra Leone's achievement of a 60 per cent market share in both countries is because of excellent service quality and convenience.
"Our partnership with iSend expands that convenience by making it easy for our customers' prepaid mobile phones to be topped up by their loved ones abroad, keeping them ready for communications at any time," Annous.
Global subscribers of iSend is around 150,000.